You are here:
Home
> Where to go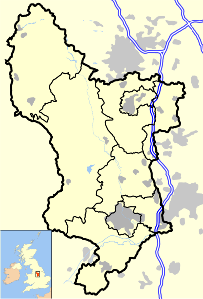 To see information on the site, hover over a site marker and click
Willington GP
Maps

Landranger Sheet 128, Explorer Sheet 245


Map reference: SK2827
Sat Nav: 52° 50.945'N, 01° 33.782'W Access: off Repton Road


Facilities

There are three viewing platforms and a permit-only hide (apply to the Derbyshire Wildlife Trust for access), however at present there are no other facilites although the village holds three excellent pubs and some shops. Do not leave valuables in your car.

Access all year, please stay on the lane (can be very wet and muddy in winter and flooding is a possibility)

Disabled access difficult but not impossible if dry.

Buses

Trent "Villager" V3 Derby to Burton (daily) runs along the B5008 and operates in "hail and ride" fashion in the Willington area. Some trains stop at Willington Station about 600m from the site entrance

Habitat

Lakes formed by gravel extraction, fly-ash, reed beds, willow scrub, hawthorn hedges with a selection of trees.

What to see

This is a typical Trent Valley ex-gravel pit site close to the river Trent and the village of Willington. The rough access road originally ran down to a ferry across the Trent but now terminates well before the river. The road essentially divides the site in two with large lagoons on each side and at the end. Willington GP is the site where Cormorants first bred in the County in 1998, however since the angling syndicate aquired the lakes to the south of the road where the nest sites were situated, breeding has not occured.

The DOS Records Database lists 141 species recorded in 2014 (including a few escapes) with highlights including Garganey, Little Gull, Spotted Redshank and Wood Sandpiper. The site is best during Spring and Autumn migration when large numbers of waders pass through. Several species breed on site including Redshank.

Raptors are another speciality of the site. The pair of Peregrines that have nested since 1994 on the cooling towers at Willington Power Station (now closed) can be regularly seen hunting over the site, especially in Winter. Hobbies can be seen during the summer months and become almost guaranteed during late August and September. Marsh Harriers are regular pasage migrants in late April and early May each year and Short-eared Owls can be seen hunting during the Winter months. Barn Owls have also been seen hunting on site. This is also a good site for Green Woodpecker, especially vocal during April and May, and Cuckoo. Both Black-headed Gulls and Common Terns breed as do a range of water fowl.

There are several species of the more common dragonflies and damselflies on the site and butterflies such as Orange Tip and Speckled Wood can also be seen.

Back to map
Carsington Water
Maps

Landranger Sheet 119, Explorer Sheet 24 (The White Peak)


Map reference: SK2451
Sat Nav: 53° 03.655'N, 01° 38.721'W


Facilities

The site is owned by Severn Trent Water. Large car parks at the Visitor's Centre on the west side of the water, at Millfields at the south east corner of the dam and at Sheepwash on the north west side of the water. There is a parking charge at the Visitor's Centre and at Millfields, but Sheepwash is free. Grid refs for car parks are, Sheepwash SK248528, Millfields SK248499 & Visitor Centre SK241516. Millfields car park became pay on entry in 2001. A new barrier was installed in 2010 and no longer accepts tokens and there is now a seperate charge for this carpark, however for a deposit swipecards are available at reception which allow access for bluebadge holders and season ticket holders.

Toilets, a restaurant and shops can be found at the Visitor's Centre. There are also toilets at Millfields and refreshments (seasonal). Bicycles can also be hired at the Centre.

There are four bird watching hides, one at the Wildlife Centre near the Visitor's Centre which is large, comfortable and heated in the Winter, large wooden hides are at Sheepwash, at Lane End situated along the perimeter track south west from Sheepwash Car Park and The Paul Stanley hide that opened in September 2001 north of the spit and accessed via Sheepwash Car Park

Access all year

Disabled access is excellent

Buses

TM Travel 110, 111 & 112 from Matlock & Ashbourne Mon-Sats & TM Travel 110 Sundays

Habitat

Reservoir with woodland. Site Details

What to see

The site has a very large list and full details of the birds can be obtained from the log in Sheepwash hide or the list displayed in the Wildlife Centre. The site is good for wildfowl, waders and common migrants. In winter, divers and rarer grebes are a possibility along with white-winged gulls. During the migration periods, Osprey are almost guaranteed. Terns are common and you stand a good chance of seeing Raven and Buzzard during a spring/summer trip. All the common warblers can be found along with breeding Redstarts. Tree Sparrows can be found in good numbers at the Wildlife Centre feeding station.

Click this link for Carsington Water bird news

Back to map
Ogston Reservoir
Maps

Landranger Sheet 119, Explorer Sheet 269


Map reference: SK3760
Sat Nav: 53° 08.398'N, 01° 26.618'W


Facilities

There are 3 car parks, North (SK375610), West Bank (SK374605) & South (SK372594). There are toilets at the North & West Bank car parks but these are currently CLOSED for an unspecified period. Parking is free. The best viewing areas are from the main car park and from the road along the western edge south of the car park. Please take care on this narrow lane and it recommended that you use the car parks at either end and then use the footpath for access. Another good vantage point is the small causeway at Milltown Inlet in the north-west corner.

Be warned: this site can be very cold in winter!

Access all year

The site now has full disabled access to the public hide and the member's hide on the west bank thanks to a lottery grant

Buses

Hulleys 63 (not Suns) Chesterfield - Clay Cross via Ashover serves the north end of the Reservoir

Habitat

Reservoir, woodland with willow carr

What to see

This site attracts a huge number of roosting gulls and Glaucous and Iceland gulls are both winter regulars. Ogston has more inland records of Bonaparte's Gull than any other inland site in the UK. You also stand a good chance of testing your identification skills on the Herring/Yellow-legged/Caspian Gull complex.

Wildfowl congregate in some numbers and Goosander is possible in Winter.

Another good spot for migrant Ospreys. Rarer waders, terns and grebes are also a possibility. Spring wader passage is poor, but the site usually does well in autumn.

Warblers around Ogston in spring/summer are pretty good especially species like Lesser Whitethroat.

Lesser Spotted Woodpecker is available to those who are patient.

(Thanks also to Brian Cuttell for some of the content)

Click this link for the Ogston Bird Club website and latest sightings

Back to map
The Goyt Valley
Maps

Landranger sheet 119, Explorer: Outdoor Leisure 24 (White Peak)


Map reference: SK0175
Sat Nav: 53° 16.685'N, 01° 58.868'W Note road to Derbyshire Bridge direction is north to south only


Facilities

Picnic sites along the valley. Toilet blocks at Derbyshire Bridge SK019716, Goyt's Clough Quarry SK012733 and Bonsal Cob SK019759

The road between Errwood Hall & Derbyshire Bridge car parks is one way (north to south) meaning you can't drive north into the valley from the Derbyshire Bridge end

Access all year

The site has disabled access to some of the site including the pcnic areas but care is recommended

Buses

Bowers 58 – Some journeys are extended to Bakewell on Sundays, Bowers 61 (daily) Buxton to Glossop (via New Mills & Hayfield) serves the A5004 road (Long Hill) to the east of Fernilee reservoir

Habitat

Heather moors, reservoirs, coniferous & deciduous woodland & upland streams

What to see

Spring & summer are the best times to visit the Goyt Valley. A walk along the road & back along the riverside path between Errwood Hall & Goyts Clough Quarry car parks is best for woodland birds with Wood Warbler, Pied Flycatcher, Spotted Flycatcher, Tree Pipit, Redstart, Cuckoo, Blackcap, Siskin, Great-spotted Woodpecker, Treecreeper & Nuthatch all present. Up to three Firecrests spent spring 2002 in this area with one, possibly two males singing. Grey Wagtail & Dipper can be found on the river with Common Sandpiper around Errwood Resr.

A walk from Derbyshire Bridge, east along the Old Coach Road towards Burbage is good for moorland species. At the highest point on this rough track (SK027722) turn north along a footpath which takes you back into the Goyt Valley via Berry Clough. Once you meet the road you can turn south back towards Derbyshire Bridge. Early mornings are best for Ring Ouzel with birds often coming to feed on the grassy verges around Derbyshire Bridge car park. Also check the various small rocky cloughs on either side of the road north of Derbyshire Bridge. Red Grouse, Golden Plover, Curlew & Whinchat all breed in the area, with Peregrine & Raven often seen overhead. Hobby are also regular in late summer & in 1997 a pair Hen Harrier bred. An alternative easier walk is along the disused railway line which runs south east from Goyts Lane car park.

Long-eared Owl are present in the coniferous woodland, but difficult to find, as are Crossbill & Goshawk. In past years Nightjar have also taken up residence when felling of areas of the conifer woodland have produced suitable habitat. Hoo Moor (SK005765), to the west of Fernilee Resr is probably the best area for coniferous woodland species, but the only public access is along a track which runs north from near The Street car park (SK010760).

A large site that also includes:

Goyt's Lane, SK024752
Bunsal Cob, SK019759
The Street, SK013758
Errwood Hall, SK011748
Goyt's Clough Quarry, SK012734
Derbyshire Bridge, SK018716

Thanks to Jon Lowes for the content for this page

Back to map
The Dams
Maps

Landranger Sheet 110, Explorer: The Peak District Dark Peak area


Map reference: SK1789
Sat Nav: 53° 24.041'N, 01° 44.562'W


Facilities

The Visitor's Centre is situated at the north end of Ladybower Reservoir near the Derwent Reservoir Dam. Several car parks are available along the access road and at the Visitor's Centre. The road to the north of the Visitor's Centre is closed in Spring and Summer with a regular shuttle bus to the top of Howden Reservoir. Cycles may be hired from the Visitor's Centre if you have strong lungs and legs!

There are toilets and shops at the Visitor's Centre and there is a pay and display system in the car park, the other car parks are free.

Disabled access is reasonable, however some tracks and areas of the main road are steep

Access 24 hours all year.

Buses

TM Travel service 89A from Chesterfield runs Suns + BH Mons and also summer Saturdays (until 24/10/09) to Derwent Fairholmes

TM Travel service 222 from Bamford Railway Station bus turnround (on A6013 road near railway bridge) runs summer Saturdays, Sundays & Bank Holidays until 24/10/09 and also Winter Sundays until 21/3/10 and runs the length of the dams to Kings Tree via Fairholmes

TM Travel 242 from Chesterfield & Sheffield serves Derwent Fairholmes on Suns & BH Mons

TM Travel 241 from Sheffield & Bakewell serves Ladybower Inn (on A57 road) on Mons – Sats

TM Travel 473 from Glossop serves the A57 road at Ladybower Reservoir on Suns & BH Mons

Habitat

Heather and grass moors, reservoirs, wooded valleys, streams

What to see

Goshawk is the main target species for the area. Windy Corner and the Derwent Reservoir Dam are good places to stand and watch for these magnificent birds. They can be seen mainly soaring over the woods to the west of the reservoirs - usually quite high up. Courtship display is good in February/March and can continue even in snow showers.

Other birds to see in the dale or on the moors to the east are Tree Pipit, Wood Warbler, Siskin, Raven, Peregrine, Wheatear, Stonechat, Ring Ouzel, Red Grouse, Merlin and Goldcrest. Crossbill are a possibility in the conifer belts and Common Sandpiper and Heron are often seen along the reservoir edges. A few pairs of Red Breasted Merganser can also be encountered.

Back to map
Carr Vale NR
Maps

Landranger Sheet 120, Explorer Sheet 269


Map reference: SK4569
Sat Nav: 53° 13.606'N, 01° 18.341'W Access: off Villas Road


Facilities

The site is owned by the Derbyshire Wildlife Trust and has had a significant amount of habitat creation works carried out to produce ideal wildfowl, wader and warbler habitat

Good disabled access has been incorporated into the changes. A network of paths runs along the flash complex and there is a raised observation mound providing excellent views over the wader scrapes. Additionally there is a viewing screen overlooking the southern reed bed (from which Bittern and Jack Snipe have been seen) and there is another viewing screen overlooking the northern side of Meadow Flash. Access 24 hours all year

The only downside to this site is the lack of toilet facilities

Access 24 hours all year.

Buses

Stagecoach 82 & 83 from Chesterfield (Stephenson Place) daily, 83 serves Villas Road and 82 + 83 both serve the roundabout on the A632 at the bottom of Bolsover Hill

Habitat

Lakes, wader flashes, sewage farm, scrub, arable fields

What to see

Bolsover Sewage Works and the M1 motorway are all close to the site but do not be put off, Carr Vale has a very high species density and will reward two hours of your time with at least 50 species seen with reasonable ease during a spring or autumn visit (keen birders will log up to 70 species during migration times and up to 60 in the summer). Daily visits by Mark Beevers and team (Ian Swain, Kevin Navin, with additional help from Dave and Sue Came, Arthur Gee, Tony Irons and Phil Snaith amongst others) have produced a massive total of 203 species including Derbyshire's first Common Rosefinch and Derbyshire's first Lesser Yellowlegs, which was found only 200 yards away only 11 weeks later in 1998! The average year list is 140+ and 148 species were recorded in 2007.

Mark has kindly supplied the following information.

"The site list includes: Black Kite, Red-rumped Swallow and Yellow-browed Warbler, all of which at the time were the third records for the county (and there has been another Yellow-browed Warbler, which is the 6th county record). 20 species of duck (including the 10th county record of Ring-necked Duck and Eider have been recorded whilst seven species, including Garganey and Shoveler, have bred at the site. 13 species of Raptor and 28 species of wader (including Avocet, two Pectoral Sandpipers and Lesser Yellowlegs) have been seen and there is a good chance of a white-winged Gull in winter with a combined Glaucous and Iceland Gull total of 43 records (including a Kumlien's Gull, which was the third for the county) since 1996. Other rarities recorded include Gannet, Shag, several Bitterns, Little Egrets, several Brent Geese, three Quail, a record flock of nine Little Auks, two Wrynecks (three if you count one just 100 yards south of the recording area), four Wood Larks, three Shorelarks together (6th County record), many Waxwings, five tristis Chiffchaffs, five Firecrests, Golden Oriole, two Great Grey Shrikes, Hooded Crow and both Lapland and Snow Bunting".

In winter the site is good for Wigeon, Gadwall, Teal and Gulls and if the conditions are right Pink-footed Geese and Whooper Swans. Several bird feeding stations are maintained (feel free to bring some seed with you if you visit as the bird food is funded by donations only) and the one on the observation mound attracts up to 35 Reed Buntings in the winter. Birds seen frequently during the summer include Oystercatcher, Little Ringed Plover, Redshank, Common Tern, Little Owl, Grasshopper Warbler (amongst nine species of breeding warbler) as well as a number of red data species for the county. Willow Tits are common but Marsh Tits are a mega-rarity, there being just three records and the last was in 1997, so don't even think about claiming one! Indeed Marsh Tit is an extreme rarity in the whole of the Doe Lea Valley.

Carr Vale is not just about birds though and the site is also very good for Dragonflies (18 species) with the three of the four current extant (County) red data species present, often in good numbers. These are Emperor, Four-spotted Chaser and Black-tailed Skimmer and Ruddy Darter used to breed, whilst other notables include Banded Demoiselle, Red-eyed Damsel, Common Hawker (one record) and Broad-bodied Chaser. In 2006 Derbyshire's third (and first twitchable) Red-veined Darter was discovered and eventually up to 17 of this scarce migrants were located, although only one was located in 2007 after which serious flooding occurred. Butterflies are also well represented with 24 species on the list including Comma and Brimstone. Speckled Wood is a recent colonist and Clouded Yellow, Ringlet and Holly Blue are also on the list. Also included in this list are Large Copper and Marbled White. The former we know was deliberately released and survived just one summer, the latter is likely to have been released but they have been seen in both 2007 and 2008. Mammals too are well represented with Roe Deer, Fox, Stoat, Weasel and Hare regularly seen whilst Water Voles can be searched for along the river banks. Harder to see but still nevertheless present in reasonable numbers are Water Shrews and Harvest Mice and the lush vegetation along the river hides a healthy population of Grass Snakes. All in all if you keep your eyes peeled you can have a very rewarding morning at Carr Vale."

There are several interpretive boards around the site and notices showing the previous couple of months occurrences are displayed on the observation mound and on the notice board adjacent to the reserve pond. A monthly bulletin is published, hard copies of which are obtainable from Bolsover library with other copies lodged in the local studies department of Chesterfield and Matlock county offices. For those with internet access the monthly bulletin is also posted on the following websites: Derbyshire Wildlife Trust, Derbyshire Ornithological Society and Ogston Bird Club. Very recent sightings are posted on these aforementioned websites as well as on Steve's Birding Pages (Steve Mann's excellent website). An annual report is published copies of which are lodged at Bolsover and Chesterfield libraries and at the county offices. Very detailed bird recording has taken place at this site for the last 30 years but inevitably visitors may visit the site and see something rare or unusual. If anyone does find something please post the sighting on the Derbyshire Wildlife Trust website for the information of the reserve's recorder (Mark Beevers). The record will be credited to the finder

Back to map
Kedleston Hall and Park
Maps

Landranger Sheet 128, Explorer Sheet 259


Map reference: SK3140
Sat Nav: 52° 58.029'N, 01° 32.804'W


Facilities

The site is owned by the National Trust and more details for the historic Robert Adam house can be found here.

Access from April to October (entrance fee for the park and additional fee if you wish to tour the house).

Good disabled access and excellent toilet facilities.

Buses

Arriva 109 (Mon-Sat) Derby to Ashbourne serve Kedleston Village

Habitat

A large country house within 2 miles of Derby City boundary with parkland, lakes, woods and a wide variety of tree species.

A footpath known as "The Long Walk" (and it is!) runs around the boundary of the park to the west, south and east.

The Wilderness Walk takes you through Hay wood to the north east of the lake complex and through the wood in the the north east corner of the site.

What to see

Most of the species you would expect to find in parkland can be found such as Great Spotted Woodpecker (all three species of Woodpecker breed within the park), Treecreeper, Nuthatch and Jay. Buzzard is easy to see at this site and Hobby can be seen usually on passage.

In summer, a variety of warblers are present including Blackcap and Garden Warbler. Spotted Flycatchers are now much less easy to see than even a few years ago and both Little Owl and Tawny Owl are breeders.

The lake holds breeding ducks including Mallard and Tufted Duck. Oystercatcher and other passage waders such as Common Sandpiper can sometimes be seen resting on the island in the main lake by the bridge. Reed Bunting, Kingfisher and Grey Wagtail can be seen along the lake complex and there is a breeding population of Greylag Geese. Mandarin and Goosander are regular Winter visitors.

In winter some large finch flocks can be seen with Chaffinch, Brambling, Siskin and Lesser Redpoll present. On the lakes Goosander and Mandarin are a possibility

The (out of bounds) Golf Course also has an impressive list of species.

There are several species of the more common dragonflies and damselflies on the site and butterflies such as Orange Tip and Speckled Wood can also be seen.

Back to map
Cromford Canal/High Peak Junction
Maps

Landranger Sheet 119, Explorer: The Peak District White Peak area OL1


Map reference: SK3056 Sat Nav: 53° 06.611'N, 01° 53.189'W


Facilities

Toilets are available at the Wharf and at High Peak Junction where there is a small shop selling ice cream and snacks. The canal tow path is flat and disabled access is good




Train Details

Cromford Station is 5 mins walk from Cromford Wharf and Whatstandwell Station is right next to the cana

Buses

Trent 'Transpeak' (daily) from Derby, Manchester, Stockport, Buxton, Bakewell & Matlock serves Cromford, Whatstandwell & Ambergate

Doyles 144 (not Suns) from Ripley serves Ambergate & Whatstandwell

Doyles 140 (not Suns) from Alfreton/Matlock & Doyles 141 (not Suns) from Ripley/Matlock both serve Lea Bridge (near High Peak Junction) & Cromford

Stagecoach 140 (Suns & BH Mons) from Ripley & Alfreton serves Lea Bridge & Cromford

Veolia 237 (summer Suns & BH Mons until 27/9/09) from Hucknall, Annesley, Kirkby, Selston & Alfreton serves Lea Bridge & Cromford

Habitat

Canal, woodland, river, sewage farm. The canal runs parallel to the River Derwent south east from the Cromford Wharf. The best areas for bird watchers can be found between the Wharf at SK301569 and Whatstandwell at SK333543. Access the the Wharf is off the A6 at Cromford - watch out for the peculiar traffic light/junction layout. Car parks are situated at the Wharf and at High Peak Junction (small and fills quickly at weekends). Access 24 hours all year. Cromford Wharf car park (SK300570) is pay & display. Other parking adjascent. High Peak Junction car park (SK315560) is free.

What to see

A good all-year site for Little Grebe, Dipper (on the River Derwent), Grey Wagtail, Treecreeper and Nuthatch, the latter has been known to work the old Pumping House chimney at High Peak Junction.. The woods are full of woodpeckers and warblers in the spring - Blackcap and Garden Warbler are common. Keep you eyes open for Pied Flycatcher. In winter the River Derwent is good place to see Goosander and possibly Red Breasted Merganser and the beech trees hold good numbers of Siskin which sometimes linger well into Spring. Look up and you are almost certain to see Sparrowhawk




There are several species of the more common dragonflies and damselflies on the site and butterflies such as Orange Tip and Speckled Wood can also be seen. The whole canal length is a good area to see Water Voles.

Back to map
Remember
Never leave valuables in your car and always lock it.
Make sure you have parked sensibly.
Always check the weather forecast and dress accordingly with suitable footwear. Take food and water with you.
The DOS is not liable for any loss, damage or injury.
UK Registered Charity No.502422
Iteration: Heron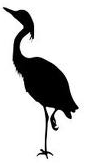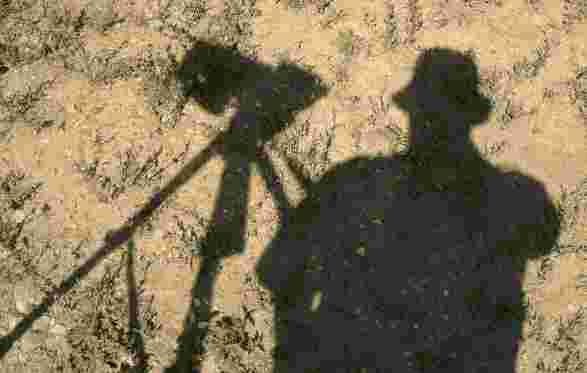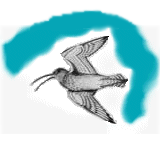 Derbyshire
Ornithological
Society