You are here:
Home
> Rod Key's Page
Rod Key's News Page
Rod is one of the Joint County Recorders, click here for contact details for the recorders
News update 9 June - 11 June
REPTON A Pager Report appeared on Monday afternoon of a Rose Coloured Starling at Repton on June 9th. None of the local sources of info can shed any light on this record so if anybody out there reading this can enlighten us about where the bird was and more importantly, the observer's name. I would be really grateful. This would be only the 11th County record and would follow on from the bird at Etwall last Nov/Dec.
OGSTON RESERVOIR During June9-11th a Little Egret, 4 Teal, 4 Oystercatchers, a Curlew, a Common Sandpiper and 2 Common Terns noted
CHURCH WILNE WATER SKI PITS 5 Arctic Terns and 2 Common Terns on June 12th along with about 5 Swifts with a further 10 Swifts nearby over Wilne Lane.
HEANOR A Hobby on June 10th
TAPTON A Hobby on June 11th.
REPORTING RARITIES The above Rose Coloured Starling report is the 3rd report of a Rare Bird in the County in the last three/four weeks for which no details have been submitted to any of the local sources of info. The other 2 being a Cattle Egret reported at Willington GP-would be the 1st site record and a Common Crane over Monyash. It seems to be part of a growing trend nowadays to just report the bird but then not back the record up. The effect of this is that these records will not appear in the annual record for the county published in the Derbyshire Bird Report for the year in question so please make sure you complete the formalities - see here for help
News update 29 May - 7 June
MONYASH A Common Crane flew NW at 10.00 a.m. on June 7th. The 1st record this year.
CARSINGTON WATER A Turnstone on June 6th. On May 29th a Little Egret and 2 Dunlin: a drake Teal on May 31/June 6th with 4 Ringed Plover and a Little Egret on June 3rd, 6 Redshank on June 6th and a Little Egret again on June 7th. Up to 3 Yellow Legged Gulls noted during May 29-June 7th.
OGSTON RESERVOIR 2 Ringed Plover on May 29th, a Little Egret, 2 Little Ringed Plover and 2 Curlew on June 1st, a Dunlin, a Ringed Plover and a Common Sandpiper on June 2nd. On June 3rd a Red Kite flew SW and a Dunlin and 2 Ringed Plovers noted with a Dunlin, a Ringed Plover and 3 Teal on June 4th. Up to 4 Oystercatcher and 2 Common Terns also noted during this period
CARR VALE DWT RESERVE On June 1st a drake Mandarin and a Red Kite. Two Red Kites flew through on June 5th ,one having been seen earlier a Pools Brook CP. During the period up to 43 Gadwall, 2 Teal, 1 Pochard, 2 Oystercatchers and 3 Common Terns noted.
LONG EATOM GP On May 30th 1 Goosander, 2 Little Egrets, 2 Dunlin and 3 Pochard with a Little Egret and a Sanderling on June 1st.
MIDDLETON MOOR 2 Shelduck, 2 Sanderling and Dunlin on May 30th.
ALVASTON PARK Still 4 Ring Necked Parakeets on June 4th.
ASTON-ON-TRENT GRAVEL PITS A Red Kite on June 2nd, also 2 Little Ringed Plovers, a Shoveler and a Common Tern.
WHITWELL A Quail singing on June 4th.
WILLINGTON GP A Red Kite on June 5th with the drake Wigeon, 2 Oystercatchers, a Cuckoo and 9 Common Terns still present on June 6th.
DUFFIELD A Red Kite on June 1st
News update 14 May
STAVELEY SEWAGE FARM Belated news has just emerged of a male Red Backed Shrike seen by just one observer here on May 14th. Photos were taken but were not looked at until recently when the truth emerged. This would be the 13th record since the formation of the DOS and the first since 2016.
News update 23 May - 29 May
CARR VALE DWT RESERVE A 1st summer Bonaparte's Gull dropped in to Carr Vale this morning about 10.00.a.m. and was watched by Mark Beevers, Tony Irons and Ian Swain. Unfortunately at 10.20a.m. it took off and left high to the South with 4 Black Headed Gulls. This will be the 7th county record of this small American Gull and the first since 2000. Interestingly this will also be the 2nd May record. A very nice record from a very well watched site. On May 23rd a Little Egret and a Barn Owl whilst on May 24th the Little Egret remained and was joined by the female Garganey again-still present on May 25/26th, a very late Snipe and a Peregrine Falcon. On May 25th 2 Arctic Terns flew NE and a Hobby was seen. The 3 Pochard still present on May 26th whilst on May 27th 35 Gadwall, a Peregrine Falcon and a calling Water Rail were noted. Finally on May 28th a pair of Teal, 2 Pochard and a Common Tern present.
WYVER LANE DWT RESERVE A drake Garganey on May 28th.
CARSINGTON WATER A pair of Garganey on May29th.
WILLINGTON GP Very little of note on May 29th but the drake Wigeon still present, a Little Egret flew through and a steady westerly passage of Swifts including c70 in 45 minutes took place. The Mink appears to be starting to take a toll on the Black Headed Gull colony on Dead Goose Island with vastly reduced number of nests and very few youngsters
News update 25 May - 28 May
OGSTON RESERVOIR There was no sign of the Temminck's Stint on May 25th although the drake Garganey still present along with 5 Ringed Plover, 4 Oystercatchers, 1 Common Sandpiper, 2 Common Terns and 6 Gadwall. On May 26th 6 Ringed Plover and a Sanderling.
CARSINGTON WATER On May 25th a cream crown Marsh Harrier flew over the dam wall early morning and a Ringed Plover present-still present on May 27th. On May 26th 8 Gadwall, a Curlew and 2 sub-ad. Yellow Legged Gulls. On May 27th a Hobby and 3 Yellow Legged Gulls-the 2 sub-ads and a 1st summer bird.
DRAKELOW DWT RESERVE The 2 Cattle Egrets were again present on May 27th and a Great White Egret flew through.
LONG EATON GRAVEL PITS A Great White Egret flew through on May 25th.
EREWASH MEADOWS DWT RESERVE A drake Green Winged Teal found on May 25th and was still present on May 26th.
ASTON-ON-TRENT GRAVEL PITS On May 26th 2 Little Egrets, 2 Shelduck and a drake Shoveler were the only birds of note.
ST.CHADS WATER A female Wigeon which may well be a pricked bird on May 28th.
CHURCH WILNW WATER SKI PIT 6 Arctic Terns ad a Common Tern on May 28th.
BARLOW COMMON SIDE An Osprey on May 27th
News update 18 May - 24 May
OGSTON RESERVOIR Yet another red letter day for this site with a Temminck's Stint being found this morning-May 24th still present at 1.00.p.m. best viewed from The Oak Tree. This will be the 27th county record and the first since 2016. Also present a drake Garganey. On May 23rd an Osprey.
WILLINGTON GRAVEL PITS A Turnstone mid-morning on May 24th,
BOLE HILL A Quail calling in a field on the east side of Bole Hill on May 23rd. Heard from the footpath running down the East side of the field. Grid Ref SK336 746
DEEP DALE An Osprey on My 22nd.
CARR VALE DWT RESERVE On May 18th a Barnacle Goose and a male Cuckoo which was again present on May 20th. A drake Shoveler from May 19-22nd. A Grey Plover flew North on May 21st and a Dunlin, a Grey Wagtail and a Hobby noted. On May 22nd a pair of Garganey and a Dunlin. On May 23rd a Red Kite, a Ringed Plover and a female Cuckoo. Present throughout the period were up to 24 Gadwall, 2 Teal and 3 Pochard.
Please note that the claim of an Arctic Skua at Junction 29 of the M1 at Bolsover on May 17th is now thought to refer to the Pomarine Skua seen at Carr Vale DWT Reserve. It now transpires that the Duckmanton sighting was just 3 minutes after the Pomarine Skua was lost to view from Carr Vale.
News update 17 May - 23 May
CATTLE EGRETS There is a report in the log book in the hide at Willington GP of one on May 17th. This would be a new bird for the site and, of course, is still classed as a rare bird in the county. If the finder could get in touch with the undersigned or either of the other 2 Joint County Recorders to talk about documenting this important bird I would be very grateful. It, or another, was briefly at Sinfin Moor Wetlands on May 18th found late afternoon by Martin Roome but was very mobile being repeatedly flushed by dog walkers until it eventually flew off, Two birds, presumably the birds from just over the R.Trent at Branston GP in Staffs, were at Drakelow DWT Reserve on May 19th and finally a single bird was at Erewash Meadows DWT Reserve early morning on May 20th found by Colin Penny before it flew off North. Five birds in 4 days is exceptional and will represent the 12-15th county records if all are documented.
WILLINGTON GRAVEL PITS A Marsh Harrier on May 18/19th with a 1st summer Little Gull on May 19th. A brief Hobby flew NE late morning on May 23rd.
CARSINGTON WATER The Bar Tailed Godwit still present on May 19th with a Grey Plover from May 20-23rd. Also on May 20th a Curlew, 3 Little Egrets and 3 Redshank with a Red Kite on May 21st and a Ringed Plover on May 22nd. Two 1st summer Yellow Legged Gulls on May 19/20th with a sub adult bird on May 23rd.
OGSTON RESERVOIR On May 19th 2 Greenshank, single Curlew, Dunlin and Redshank with 2 Common Terns and 4 Oystercatchers and a Marsh Harrier appeared to roost. One Greenshank still present on May 20th with 2 Common Terns on May 22nd.
CARR VALE DWT RESERVE A Grey Plover flew through on May 21st.
STAUNTON HAROLD RESERVOIR An Arctic Tern on May 21st with an Osprey and a Hobby on May 22nd
News update 13 May - 18 May
CARR VALE DWT RESERVE A pale phase adult Pomarine Skua complete with a full set of Spoons was watched by Mark Beevers et al as it flew North over the site between 08.40-08.51 a.m. on May 17th This is a new bird for this well watched reserve and is only the 8th county record with last being way back in 2005 with the last 2 records also being in May. Also recorded on May 17th were 2 Common Sandpipers, 6 Greylag Geese, a pair of Pochard and 2 Teal. On May 11th a Spotted Flycatcher and a Whinchat. A female Wheatear, a Common Sandpiper on May 12th with the Wheatear still present on May 13th. Two Redshank on May 14th with 2 Grey Partridge on May 15th with 17 Gadwall on May 15-16th. Up to 4 Oystercatchers and 4 Common Terns noted during this period.
MIDDLETON MOOR Two Grey Plovers on May 16th with 2 Sanderling on May 17th.
HIGH BRIDGE GRAVEL PITS A Grey Plover on May 18th.
WILLINGTON GRAVEL PITS 3 Black Terns on May 16th and an Arctic Tern with 4 on May 17/18th.
LONG EATON GRAVEL PITS 3 Black Terns on May 16th
WYVER LANE A Little Gull on May 14th.
OGSTON RESERVOIR A Sanderling, a Ringed Plover and a drake Shoveler on May 14th. The drake Shoveler and a Little Egret on May 15th with a report of 40+ Arctic Tern son May 17th.
CARSINGTON WATER The Bar-Tailed Godwit still present on May 18th. A Dunlin and a 1st summer Yellow Legged Gull on May 16th with 2 Dunlin, 2 1st summer Yellow Legged Gulls and a Whimbrel on May 17th with the Whimbrel and a Curlew on May 18th.
ASTON-ON-TRENT GRAVEL PITS A Honey Buzzard, probably a female flew low East over Phase 1 about midday on May 18th before doubling back and flying off South. Only other birds of note were 9 Shelduck, 2 Shoveler, 1 Oystercatcher and a Little Ringed Plover.
BIGGIN A Turtle Dove along the Tissington Trail near here on May 16th.
EREWASH MEADOWS DWT RESERVE 2 Wood Sandpipers on May 17th
News update 8 May - 14 May
CARSINGTON WATER 2 Avocets were found by Ian Wright early this morning-May 14th-and were present up to 9.05 a.m. when they appeared to fly off. Also present a Bar Tailed Godwit. A Black Tern on May 11th with 4 Gadwall and 2 Shoveler on May 12th. A correction to my last post is that the adult Great Northern Diver was last seen on May 7th not May 10th. Apologies.
OSPREYS On May 12th birds present at Chatsworth Park before flying off North, Holmebrook Valley CP before flying off NE, Linacre Res before it flew off North and Willington GP when it flew off E late afternoon.
OGSTON RESERVOIR An Oystercatcher and c30 Dunlin on May 11th.
BARROW-ON-TRENT A Great White Egret and a Whinchat on May 11th.
DRAKELOW DWT RESERVE A Great White Egret again on May 11th.
HIGH BRIDGE GRAVEL PITS On May 12th 5 Great Crested Grebes, 1 Cormorant, 6 Little Egrets, 1 Grey Heron, 7 Shelduck, 13 Gadwall, 1 Shoveler, 31 Tufted Duck, 4 Hobbies, 2 Grey Partridge, 5 Oystercatchers, 1 Greenshank, and 2 Common Terns.
CARR VALE DWT RESERVE On May 8th 3 Ringed Plover, a Dunlin,2 Whimbrel,2 Common Sandpipers, 15 Common Terns and a Peregrine Falcon. On May 9th 6 Dunlin, 2 Common Sandpipers, 11 Arctic Terns and 2 Hobbies. On May 10th 3 Black Terns, 2 Arctic Terns, 4 Common Terns, an adult Kittiwake, a 3rd summer Yellow Legged Gull, 3 Wheatears and the Swallow x House Martin hybrid.
PLEASLEY COLLIERY The Wood Sandpiper still present on May 11th.
CHURCH WILNE WATER SKI PITS 2 Common Terns on May 14th.
WILLINGTON GRAVEL PITS A Raven and a Cuckoo on May 11th with 3 Hobbies on May 12th
News update 9 May - 10 May
OGSTON RESERVOIR A Roseate Tern present up to about 6.40 a.m. on May 10th before it departed. This is the 10th County record with the last one being at Ogston Res in August 2017. Also present 3 Black Terns, 7 Arctic Terns, Knot, Turnstone, and Osprey along with c80 Dunlin and 30 Ringed Plover. On May 9th 9 Arctic Tern and 6 Sanderling.
CARSINGTON WATER The Great Northern Diver was last reported on May 9th with no sign of it on May 10th.
LOWGATES FLASH, STAVELEY A drake Garganey on May 9/10th
WILLINGTON GRAVEL PITS 2 Black Terns and a Turnstone on May 10th.
PLEASLEY PIT A Wood Sandpiper n May 10th.
DRAKELOW DWT RESERVE The Great White Egret flew over on May 10th
News update 8 May - 10 May
OGSTON RESERVOIR On May 8th a Knot which was still present on May 9th, 2 Common Scoter, 9 Common Terns, 10 Whimbrel and 17 Dunlin. On May 9th 2 Black Terns, 12 Arctic Terns, 4 Common Terns, 84 Dunlin, 31 Ringed Plover, a Greenshank and 2 Whimbrel.
CARSINGTON WATER 3 Black Terns, 25 Arctic Terns, and 2 Bar Tailed Godwits on May 9th. On May 10th a Little Tern flew through, 2 Black Tens, 3 Bar Tailed Godwits, 2 Whimbrel, single Ringed Plover and Dunlin, a White Wagtail, 2 Yellow Wagtails and an imm. Yellow Legged Gull.
WYVER LANE DWT RESERVE A Knot on May 8th with an Arctic Tern and 3 Black Terns on May 9th .
CARR VALE DWT RESERVE 11 Arctic Terns flew through on May 9th.
HIGHBRIDGE GRAVEL PITS 2 Black Terns, a Greenshank, a Dunlin and a Ringed Plover on May 9th.
WILLINGTON GRAVEL PITS 2 Black Terns on May 9th.
CHURCH WILNE RESERVOIR 7 Black Terns on Mya 9th with 2 on May 10th. Please note this site is still completely private. View only from a distance on the Railway Bridge at Old Sawley. By the side of the M1 motorway
STAUNTON HAROLD RESERVOIR 2 Black Terns and an Arctic Tern on May 8th.
LONG EATON GRAVEL PITS 2 Black Terns and 2 Sanderling on May 8th.
ASTON-ON-TRENT GRAVEL PITS On May 9th only 2 Dunlin, a Little Ringed Plover, 3 Shelduck and a Shoveler. Poor fare compared with elsewhere!!!!!
In addition to all the above large numbers of Hirundines were noted everywhere and at Carsington up to 63 Swifts
News update 30 Apr - 8 May
KINGS MILLS GRAVEL PIT, WESTON-ON-TRENT A Red Rumped Swallow was found by Neil Loverock early morning on May 6th amongst a gathering of about 50-60 Hirundines. It showed well at times until about 3.30 p.m. when it was last seen. This is the 9th County record and the first since 2012. Also here was a Common Sandpiper, a White Wagtail, up to 6 Yellow Wagtails and a probable "Channel" Wagtail. On May 7th the Common Sandpiper and the White Wagtail still present plus 2 Yellow Wagtails.
WILLINGTON GRAVEL PITS On May 8th a Black Tern, a very brief Little Tern, 2 Arctic Terns and 4 Common Terns. Also a Shelduck, 5 Gadwall, 3 Oystercatchers, 4 Swifts, c100 Sand Martins, c100 Swallows and c30 House Martins. An adult Little Gull on May 6/7th. On May 3rd a drake Shoveler, an imm. Great Black Backed Gull, 3 Common Terns, 2 Arctic Terns, 8 Swifts, c55 Sand Martins, c130 Swallows and 10 House Martins with all the hirundines moving West
MAPPERLEY RESERVOIR An Osprey on May 7th.
CARR VALE DWT RESERVE A Merlin on May 1st along with a Common Sandpiper, 10 Great Black Backed Gulls and 30 Herring Gulls. On May 2nd an Osprey spent 20 minutes late morning before flying off NE with the Common Sandpipe still present. On May 3rd 3 Whimbrel briefly and a total of14 Arctic Terns flew NE with 5 more flying NE on May 4th. A Green Sandpiper on May 5th. Still 2 Pink Footed Geese, the injured drake Wigeon, 2 Teal, 2 Oystercatchers and 2 Common Terns present.
CARSNGTON WATER The long staying adult Great Northern Diver still present on May 7th. There were 4 Mandarin and 2 Teal on May 3rd with a Ringed Plover on May 1st, A Turnstone flew through on May 3rd, a Whimbrel on May 5th, 2 Yellow Legged Gull son My 1st with 1 on May 2nd and a Wheatear on May 2nd. Up to2 Oystercatchers, 3 Little Ringed Plovers, 2 Redshank,2 Dunlin and 2 Common Sandpipers noted.
OGSTON RESERVOIR A Whimbrel on My 2nd, a Greenshank from May2-4th, 3 Arctic Tern son May 4th and 17 Yellow Wagtails on May 3rd. Up to4 Oystercatchers, 3 Little Ringed Plovers, 2 Dunlin,2 Redshank and 2 Common Sandpipers noted.
DOVE HOLES QUARRY A Marsh Harrier, an Osprey and 2 Wigeon on May 1st.
NEW WHITTINGTON A Marsh Harrier on May 4th.
DRAKELOW DWT RESERVE A Great White Egret on May 6th and a singing Wood Warbler on May 2nd. A Whimbrel on May 5th along with 20 Little Egrets.
LONG EATON GRAVEL PITS An Osprey flew through on Apr. 30th and a Little Egret and a Red Crested Pochard also present.
ST CHADS WATER A late drake Wigeon on May 1st.
HIGH BRIDGE GRAVEL PITS On May 4th 5 Great Crested Grebes, 7 Cormorants, 8 Little Egrets, 1 Grey Heron, 10 Gadwall., 1 Shoveler, 23 Tufted Ducks, 2 Oystercatchers, 2 Arctic Terns, c200 Sand Martins, c2100 Swallows and c100 Huse Martins all moving N/NW.
ASTON-ON-TRENT GRAVEL PITS On May 5th 12 Great Crested Grebes, 4 Cormorants, 3 Shelduck, 13 Gadwall, 39 Tufted Duck, 1 Common Buzzard, 3 Oystercatchers, 1 Little Ringed Plover, 2 Common Terns plus 8 species of Warbler
News update 23 Apr - 29 Apr
CARSINGTON WATER The adult Great Northern Diver still present on Apr. 29th. A Shelduck on Apr. 24th with 2 on 25th. Still a female Goldeneye present n Apr 24/28th with a male on Apr. 26th. Up to 3 Sparrowhawks, 12 Common Buzzards, 4 Kestrels and a Peregrine Falcon noted. A Bar Tailed Godwit on Apr. 23/24th with 2 on 25th. A Whimbrel on Apr. 27/28th and a Greenshank from Apr 23-28th. Apart from the usual warder single Dunlin and Common Sandpiper also present. A 1st summer Kittiwake on Apr.27th and up to 4 Yellow Legged Gulls noted. One. Possibly 2 Arctic Terns on Apr. 25th with 1 on 28th. The 1st Swifts were 2 on Apr.25th whilst the 1st Sedge Warbler and Reed Warbler on Apr. 23rd.
OGSTON RESERVOIR Up to 2 Gadwall, a drake Shoveler-Apr. 24th, A Peregrine Falcon, 4 Little Ringed Plovers, 4 Redshank, 1 Snipe and 1 Common Tern noted. Two Kittiwakes-an ad. and a 1st summer on Apr. 27th with a 1st summer Little Gull on Apr. 27/28th. A Black Tern on Apr. 24th with 2 Arctic Terns on Apr. 27th.
CARR VALE DWT RESERVE The 2 Pink Footed Geese still present on Apr.28th. Up to 3 Wigeon, 35 Gadwall, 8 Teal, 5 Pochard, 2 Peregrine Falcons, 4 Oystercatchers, 2 Common Sandpipers and 2 Common Terns noted. The 1st Hobby on Apr. 28th, single Whimbrel on Apr 24/25/27th, a Greenshank on Apr. 24th. An adult Kittiwake on Apr 27th and the 1st summer Little Gull still present on Apr. 23rd. Three Arctic Terns on Apr 25th with 2 on Apr. 27th and a Sandwich Tern on Apr. 26th. A hybrid Swallow x House Martin set pulses racing on Apr 26/27th with a White Wagtail on Apr. 26th and single Wheatears and Whinchats on Apr. 28th.
MIDDLETON MOOR a Bar Tailed Godwit dropped in on Apr. 28th later followed by 2 Whimbrel.
BARROW GRAVEL PITS On Apr. 28th a Great White Egret, a Whimbrel, a Greenshank, a late Goldeneye, 2 Common Terns, 3 Shelduck, 4 Oystercatchers, 6 Common Terns and 8 Egyptian Geese. Please be aware that this site is completely private .
WILLINGTON GRAVEL PITS On Apr. 23rd 2 Egyptian Geese, a Wigeon, 2 Shoveler, a Little Ringed Plover, a Ruff, a Redshank, 2 Common Sandpipers, a 1st summer Herring Gull, 4 Common Terns and a good range of Common Warblers. On Apr. 26th a Black Tailed Godwit, a Common Sandpiper, a Dunlin, 15 Little Egrets and a Grasshopper Warbler. On Ar. 28th an Arctic Tern, a brief adult Kittiwake which flew through early morning, a Marsh Harrier, 6 Common Terns and 2 Grashopper Warblers.
WYVER LANE DWT RESERVE 2 Great White Egrets on Apr. 24th flew off North.
LONG EATON GRAVEL PITS A Little Gull on Apr. 25th with a Red Crested Pochard on Apr. 27th.
CHURCH WILNE 2 Grey Partridge in fields on Apr. 25th
ASTON-ON-TRENT GRAVEL PITS On Apr. 28th 8 Great Crested Grebes, 4 Cormorants, 4 Grey Herons, 5 Greylag Geese, 2 Shelduck, 1 Wigeon, 1 Gadwall, 2 Teal, 34 Tufted Duck, 1 Kestrel, 4 Lapwings, 1 Redshank, 3 Cettis Warblers, 2 Sedge Warblers, 7 Reed Warblers, 1 Garden Warbler, 15 Blackcaps and 4 Willow Warblers
News update 16 Apr - 22 Apr
MIDDLETON MOOR Ray Scally had a good morning here on Apr. 22nd with a Hen Harrier flying through early morning followed by a Red Kite, 2 Dunlin and 2 Redstarts. A Little Gull on Apr. 18th
EREWASH MEADOWS DWT RESERVE A Black-Tailed Godwit and a Greenshank on Apr. 22nd.
CARR VALE DWT RESERVE a 1st summer Little Gull on Apr. 22nd with 2 brief Wood Sandpipers on Apr. 21st. Two Pink Footed Geese from Apr 18-22nd with 8 Wigeon on Apr. 15th down to 4 from Apr.20/21st. A drake Shoveler on Apr. 15th with a female Marsh Harrier on Apr. 18th. Up to 38 Gadwall, 37 Teal and 2 Pochard present along with a Peregrine Falcon, 2 Water Rails, 7 Oystercatchers, 1 Dunlin, 1 Curlew, 2 Common Sandpipers and 3 Yellow Wagtails. 2 Whimbrel flew N on Apr. 17th with a Green Sandpiper on Apr.18th. A Common Tern from Apr 18-21st. The 1st Grasshopper Warbler on Apr 17th, Reed Warbler on Apr.16th. Sedge Warbler on Apr.18th, Whitethroat on Apr. 19th and Lesser Whitethroat on Apr. 20th.
CARSINGTON WATER The adult Great Northern Diver still present on Apr. 22nd. Recently up to 4 Shelduck, 4 Mandarin, 2 Wigeon, 10 Gadwall, 18Teal and 75 Tufted Duck noted. 7 Goldeneye on Apr 16th with 1 on Apr 20th, a female Red Breasted Merganser on Apr 18th with 2 drake Common Scoter on Apr. 21st. Up to 9 Oystercatchers, 2 Curlew, 4 Redshank and 2 Common Sandpipers noted with a Dunlin on Apr. 16th, single Greenshanks on Apr 20/22nd and a Green Sandpiper on Apr. 20th. A Yellow Legged Gull on Apr.18th with 2 on Apr. 21st. A Sandwich Tern briefly on Apr. 21st with single Arctic Terns on Apr.17/21st. 2 White Wagtails on Apr. 17th with the 1st Reed Warbler on Apr. 19th, Sedge Warbler on Apr. 18th, Whitethroat on Apr. 19th and Garden Warbler and Lesser Whitethroat on Apr.20th.
DRONFIELD A Bar Tailed Godwit was presumably heard flying over at 10.00.p.m. on Apr. 21st.
WILLINGTON GRAVEL PITS On Apr, 22nd 2 Grasshopper Warblers, a Ruff and 3 Common Terns. An adult Little Gull and the Great White Egret on Apr. 18th with a Marsh Harrier and 2 Common Terns on Apr.21st.
UPPER LOADS A Marsh Harrier on Apr.20th.
WESTON-ON-TRENT 3 Ring Ouzels at the end of Kings Mills Lane on Apr. 18th before flying off down river
News update 11 Apr - 15 Apr
LONG EATON GRAVEL PITS 2 Arctic Terns late morning on Apr.15th. Two Ruddy Shelduck on Apr.13th along with a Green Sandpiper, a Common Tern n Apr. 12th and a Red Crested Pochard on Apr. 11th. UP TO 2 Little Egrets, 2 Shoveler, 11 Pochard, 108 Tufted Duck and 3 Oystercatchers noted.
CARSINGTON WATER The Great Northern Diver still present on Apr.15th. An Avocet-the 3rd of the year-and a Black Tailed Godwit on Apr. 11th with a Common Sandpiper on Apr. 12th. A White Wagtail on Ap.10th with a Yellow Wagtail on Apr 14th along with c80 Fieldfare flying SE and a Redstart with 2 on Apr. 115th along with a pair of Wigeon. Up to 8 Gadwall, 10 Teal, 18 Shoveler, 5 Goldeneye, 3 Curlew and 2 Yellow Legged Gulls noted.
OGSTON RESERVOIR On Apr. 14th a Common Tern, c250 Sand Martins, c70 Swallows and 6 House Martins.
DRAKELOW DWT RESERVE A Reed Warbler, a Sedge Warbler and a Green Sandpiper on Apr. 14th.
CARR VALE DWT RESERVE A drake Mandarin, an adult Yellow Legged Gull and a Redshank on Apr.11th, A White Wagtail and a Yellow Wagtail on Apr. 10th, the first Willow Warbler on Apr. 11th with the first Reed Warbler on Apr. 14th. Up to 8 Wigeon, 40 Gadwall, 33 teal, 3 Pochard, 15 Common Buzzards, 1 Peregrine Falcon, 3 Oystercatchers, 1 Golden Plover, 1 Curlew also noted.
KEDLESTON PARK A male Ring Ouzel on Apr.12th was a very nice record.
PADLEY GORGE A Pied Flycatcher on Apr.12th.
ALPORT NEAR YOULGREAVE A Red Kite on Apr.14th.
ASTON-ON-TRENT GRAVEL PITS On Apr. 14th 11 Great Crested Grebes, 20 Cormorants, 1 drake Wigeon, 16 Gadwall, 54 Teal, 16 Shoveler, 86 Tufted Duck, 1 Common Buzzard, 2 Oystercatchers, 5 Lapwings, 1 Snipe, 2 Stock Doves, Cettis Warblers, 13 Blackcaps, 6 Chiffchaffs, 4 Willow Warblers and a Linnet.
WILLINGTON GRAVEL PITS The Great White Egret still present on Apr.11th
News update 1 Apr - 7 Apr
CARSINGTON WATER The adult Great Northern Diver still present on Apr.10th. Four Common Scoter-3 drakes-and a Yellow Wagtail on Apr.9th.
CARR VALE DWT RESERVE In early April up to 8 Wigeon,40 Gadwall, 37 Teal,13 Common Buzzards,2 Oystercatchers, 2 Little Ringed Plovers and 8 Snipe present. A Little Egret flew North n Apr. 3rd, 2 Pochard from Apr 1-6th,a Dunlin on Apr. 1st with a Curlew on Apr. 5th. An adult Yellow Legged Gull on Apr.4th with 2 House Martins n Apr. 4/6th. A Yellow Wagtail and a female Wheatear on Apr. 7th and up to 35 Chiffchaffs and 20 Fieldfares on Apr. 1st with a Marsh Tit on Apr.4th.
WILLINGTON GRAVEL PITS The Great White Egret still present but elusive on Apr. 10th. Also 1 Wigeon, 17 Gadwall, 19 Tufted Duck, 2 Common Buzzards, 2 Oystercatchers and a Green Woodpecker.
AMBASTON GRAVEL PITS On Apr. 9th 3 Little Ringed Plovers and a Redshank, 3 Greylag Geese and a Linnet
News update 1 Apr - 7 Apr
CARSINGTON WATER The adult Great Northern Diver still present on Apr.7th. A Little Egret on Apr. 2nd with a pair of Pintail on Apr 1st on wgich date a male Marsh Harrier flew through. An Osprey on Apr. 4th with a Ringed Plover on Apr 2/3rd and a Greenshank on Apr.2nd. Two House Martins on pr. 5th and 3 Crossbil son Apr.1st. Up to 2 Mandarin Ducks, 15 Teal,6 Goldeneye, 1 Goosander, 3 Little Ringed Plovers, 14 Snipe, 3 Yellow Legged Gulls, 8 Sand Martins, 12 Swallows and 2 Blackcaps noted.
WILLINGTON GRAVEL PITS Up to 2 Great White Egrets still present up to Apr. 6th. Both single House Martins an Willow Warblers on Apr.4th. Up to 2 Shelduck, 1 Wigeon, 12 Gadwall. 6 Teal, 13 Shoveler, 32 Tufted Duck, 2 Oystercatchers, 3 Curlew, c150 Sand Martins, 20 Swallows, 8 Blackcaps and 3 Chiffchaffs noted.
AMBASTON GRAVEL PITS On Apr. 1st 1 Little Ringed Plover and a Redshank.
LONG EATON GRAVEL PITS A Great White Egret flew South on Apr. 5th. On Apr. 2nd 7 Little Grebes, 37 Great Crested Grebes, 9 Greylag Geese, 9 Gadwall, 2 Teal, 2 Shoveler, 69 Tufted Duck, 1 Goldeneye, c40 Sand Martins, 3 Blackcaps and 2 Chiffchaffs.
CRANFLEET CUT On Apr. 2nd a Green Sandpiper and c20 Sand Martins.
ASTON-ON-TRENT GRAVEL PITS On Apr. 3rd 1 Little Grebe, 10 Great Crested Grebes, 23 Cormorants,3 Grey Herons, 6 Greylag Geese, 4 Wigeon, 13 Gadwall, 72 Teal, 16 Shoveler, 129 Tufted Duck, 1 Common Buzzard, 1 Stock Dove, 1 Swallow, 6 Cettis Warblers, 6 Blackcaps, 7 Chiffchaffs and 2 Long Tailed Tits.
HIGH BRIDGE GRAVEL PITS On Apr. 7th6 Great Crested Grebes, 2 Cormorants flew West, 1 Little Egret, 43 Mute Swans, 9 Greylag Geese, 23 Wigeon, 9 Gadwall, 8 Teal. 5 Shoveler,35 Tufted Duck, 1 Common Buzzard, 2 Oystercatchers, 2 Redshank, 1 Green Sandpiper, 3 Blackcaps and 2 Chiffchaffs.
WYVER LANE DWT RESERVE A drake Garganey on Apr. 1/3rd.
EREWASH MEADOWS DWT RESERVE On Apr. 2nd 2 Black Tailed Godwits and 3 Little Egrets.
MIDDLETON MOOR A Red Kite and 3 Wheatears on Apr.6th.
HOLESTONE GATE The Hooded Crow still present on Apr. 1st
News update 22 Mar - 31 Mar
CARSINGTON WATER After an Avocet on Mar 24th another was found during the morning of Mar 31st. An Osprey at Millfields early morning on Mar 31st and the long staying Great Northern Diver still present on Mar 31st-probably still a good 5 weeks to go before it leaves us for pastures new. Recently up to 7 Mandarins, 4 Shovelers. 6 Goldeneye, 1 Goosander, 15 Oystercatchers, 17 Snipe, 1 Woodcock and 12 Redshank. A Red Kite on Mar 25th with single Little Ringed Plovers on Mar 25/26/27/29th. A Mediterranean Gull on Mar 25th with two Yellow Legged Gulls on Mar 27th with a 3rd winter bird on Mar 28/31st. Sand Martins continue to trickle through with 7 on Mar 23rd and 17 on Mar 27th. Two Swallows on Mar 29th whilst Chiffchaffs built up from 22 to a massive 104 on Mar 29th. First Blackcap on Mar 24/25th with 7 on Mar 29th. Finally a Brambling on Mar 29th.
OGSTON RESERVOIR Up to 7 Mandarin, 7 Goldeneye, 3 Goosander, 4 Oystercatchers and 2 Curlew recently. A Little Ringed Plover on Mar 27th and a near adult Iceland Gull roosted on Mar 25th and 17 Common Gulls flew through on Mar 25th. Sand Martins built up with 139 moving N on Mar 24th. Up, to 10 Chiffchaffs noted with the first Blackcap on Mar 27th. Up to 14 Brambling noted.
CARR VALE DWT RESERVE A skein of 80 Pink Footed Geese flew NW on Mar 24th. Up to 29 Gadwall, 33 Teal, 2 Shoveler noted with Wigeon down to 15 on Mar 25th and the long staying imm. male Goosander last seen on Mar 22nd.A Red Kite on Mar 25th with up to 17 Common Buzzards and 2 Peregrine Falcons noted. A Water Rai on Mar. 23rd and up to 2 Oystercatchers, 5 Golden Plovers and 11 Snipe noted. A 4th winter Caspian Gull on mar 25th with up to 12 Sand Martins,100 Fieldfares and 22 Chiffchaffs noted. A distant Wheatear on Mar 21st.
OSMASTON PARK An Osprey flew through on Mar 30th.
HADFIELD A Red Kite on Mar 30th.
SANDIACRE An Osprey flew through on Mar. 26th.
NEWBOLD, CHESTERFIELD A flock of 13/14 Waxwings on Mar 26th with 8 on Mar 27th and 4 still present on Mar 28th.
R.DERWENT, ALVASTON PARK-RAYNESWAY An imm. drake Common Scoter on Mar 27th, a most unusual locality for this seaduck.
WOODHEAD RESERVOIR A herd of 32 Whooper Swans on Mar. 26th.
BEELEY MOOR A Red Kite on Mar. 24th.
WILLINGTON GRAVEL PITS The Great White Egret still present on Mar 31st. Four Pintail on Mar 23rd Up to 5 Shelduck, 7 Curlew and 2 Redshank noted.
LONG EATON GRAVEL PITS The long staying 1st winter Black Necked Grebe still present on Mar 24th along with a Green Sandpiper, a Shelduck, 2 Egyptian Geese, 3 Little Egrets, 3 Oystercatchers, 5 Goldeneye and 7 Goosanders.
ABBEY HILL FLOODS A Little Ringed Plover on Mar 28th.
RED KITES Single birds at Farley on Mar 24th, Allestree Park, Duffield and Ashbourne Airfield on Mar 25th, Chatsworth Park on Mar 27th, Tissington on Mar 28th and Alderwasley on Mar 29th
News update 9 Mar - 22 Mar
CARSINGTON WATER The long staying adult Great Northern Diver still present on Mar. 22nd. Recently up to 6 Goldeneye, 1 Goosander, 4 Ruff, 1 Dunlin, 36 Curlew, 1 Woodcock, 14 Snipe noted. A Shelduck on Mar 19th, single Little Ringed Plovers on Mar. 14/17th. An adult Kittiwake on Mar 16th, a 3rd winter Yellow Legged Gull on Mar 14/16/17th was joined by a second bird on Mar 17th. a Sand Martin on Mar 13th with 3 on Mar 21st. A Chiffchaff on Mar 15th with 5 on Mar 17/219th and 23 on Mar 21st. Finally a Crossbill on Mar 18th.
OGSTON RESERVOIR Up to 20 Mandarins, 1 Wigeon, 17 Gadwall, 7 Goldeneye, 5 Goosander, 1Peregrine, 4 Oystercatchers, 9 Curlew, 2 Bramblings and the long staying Twite still present on Mar 18th. A Little Egret from Mar 16-29th, 3 Shelduck on Mar 14th, a female Common Scoter on Mar 18th, 2 Red Kites on Mar 21st, a Redshank on Mar 20th, a first year Iceland Gull roosted on Mar 15th. A Sand Martin on Mar 16th with 8 on Mar 21st. A Chiffchaff on Mar 18th with 5 on Mar 19/21st.
CARR VALE DWT RESERVE The Siberian Chiffchaff still present on Mar 9th. Up to 131 Wigeon, 38 Gadwall, 41 Teal, 5 Shoveler, 3 Goosander on Mar 9th, 11 Common Buzzards, 1 Peregrine, 3 Oystercatchers,27 Snipe present recently. A Shelduck and a Mandarin on 13TH, an adult Kittiwake flew NE on Mar 11th. The adult "Viking " Gull on Mar 9/11th with a Cettis Warbler singing on Mar 11th. A herd of 22 Whooper Swans flew through on Mar 19th.
DARLEY DALE 3 Caspian Gulls in a flooded field-an adult, a 2nd winter and a 1st winter-along with a 1st winter Yellow Legged Gull on Mar 21st with the 1st winter Caspian Gull again present on Mar 22nd.
WILLINGTON GRAVEL PITS Up to 2 Great White Egrets here recently with 1 still present on Mar 23rd. Six Black Tailed Godwits on Mar 14th. Up to 8 Little Egrets, 10 Curlew and 2 Oystercatchers with a Sand Martin on Mar 13th.
LONG EATON GRAVEL PITS The long staying 1st winter Black Necked Grebe still present on the Rifle Range Pit on Mar 22nd and the bird is now coming into full summer plumage. On Mar 20th 2 Whooper Swans here on the Wind Surfing Pit and a Great White Egret flew through. Also on Mar 21st 5 Little Grebes, 17 Great Crested Grebes, 2 Grey Herons, 12 Greylag Geese. 2 Wigeon, 8 Gadwall, 7 Teal, 55 Tufted Duck, 13 Goldeneye, 4 Oystercatcher, a 1st winter Common Gull and 2 Chiffchaffs. Two Green Sandpipers, 3 Shelduck and 14 Goldeneye on Mar 17th.
CRANFLEET CUT On flood pools 2 Ruddy Shelduck on Mar. 20th. On Mar 21st just 30 Greylag Geese, 74 Wigeon and 2 Oystercatchers.
MIDDLETON MOOR 57 Curlew and 2 Yellow Legged Gulls on Mar 14th.
WAXWINGS 15 were at Sheepbridge, Chesterfield on Mar 14th with 2 at Swadlincote on Mar 18th.
BASLOW An Osprey flew through on Mar.16th, the first of the year.
STANAGE EDGE 2 Ring Ouzels on Mar 22nd.
WALTON-ON-TRENT A Great White Egret on Mar 20th.
DOVE HOLES QUARRY 2 Wheatears on Mar 19th
BEELEY MOOR A Wheatear on Mar 20th.
FALLINGE EDGE 2 Wheatears on Mar 21st
RED KITES Single birds at Darley Dale and Chatsworth on Mar 20th.
SWINESHAW RESERVOIR 125 Curlew on Mar 17th.
AMBASTON GRAVEL PITS On Mar 19th 23 Little Grebes, 6 Wigeon, 4 Gadwall, 13 Tufted Duck, 2 Oystercatchers and 35 Lapwings, Two Shelduck on Mar 22nd.
LOCKO PARK On Mar 20th 2 Great crested Grebes, 12 Greylag Geese, 11 Tufted Duck, 1 Common Buzzard, 2 Great Spotted Woodpeckers and 3 Nuthatch
News update 2 Mar - 12 Mar
OGSTON RESERVOIR A near adult Glaucous Gull roosted on Mar 2/5th . Up to 4 different Iceland Gulls- an adult, a 2nd winter and 2 1st winters-used the roost here from Mar 2-12th along with 2 different Caspian Gulls, 3 different Yellow Legged Gulls and the adult Viking" Gull-a hybrid Herring x Glaucous Gull. An adult Mediterranean Gull roosted here on Mar 6th. Up to 14 Mandarin Ducks, 1 Wigeon, 25 Gadwall, 100 Teal, 6 Goldeneye, 4 Goosander, 5 Oystercatchers and 19 Curlew here. A Little Egret on Mar 8th. The earliest ever Sand Martin flew through on Mar 2nd with a Chiffchaff on Mar 2nd and up to 3 after that. The Twite still present on Mar 12th and "several" Bramblings have been around the feeders.
CARSINGTON WATER The adult Great Northern Diver still present on Mar 1th with a Water Rail on Mar 5th. A Sand Marti in Mar 3rd. Up to 5 Goldeneye, 11 Goosander, 2 Peregrines, 2 Dunlin, 4 Ruff, 11 Curlew and 5 Redshank lately along with 3 Yellow Legged Gulls and 6 Chiffchaffs.
CARR VALE DWT RESERVE Up to 2 different Juv. Iceland Gulls here on Mar 2/7/8th. A colour ringed adult Mediterranean Gull on Mar 7th with an adult Yellow Legged Gull on Mar 7th. An adult Kittiwake flew Neon Mar 11th.Up to 136 Wigeon, 40 Gadwall, 67 Teal, 4 Shoveler, 3 Goosander, 1 Peregrine, 2 Water Rails, 2 Oystercatchers, 1 Golden Plover,2 Dunlin, 1 Redshank, 29 Snipe and 4 Grey Wagtails noted. The Cettis Warbler still present with 7 Chiffchaffs on Mar 1st and the Siberian Chiffchaff on Mar 3rd.
POOLS BROOK COUNTRY PARK 3 Iceland Gulls-an adult and 2 1st winters-on Mar 7th with 2 Iceland Gulls-an ad and a 1st winter along with an ad. Mediterranean Gull on Mar 8th. On Mar 9th 2 Iceland Gulls and the adult "Viking" Gull.
LONG EATON GRAVEL PITS The long staying 1st winter Black Necked Grebe still present on Mar 11th. A Ruddy Shelduck on Mar 2nd with 2 Whooper Swans and a Jack Snipe on Mar 11th. A 2nd winter Caspian Gull on Mar 4th.
WILLINGTON GRAVEL PITS 2 Great White Egrets on Mar 5/11th
ASHFORD-IN-THE-WATER a Swallow on Mar 2nd
COMBS RESERVOIR 2 Sand Martins on Mar 2nd
BRADFORD DALE A male Wheatear on Mar 8th
ASHBOURNE AIRFIELD A Jack Snipe on Mar 9th
News update 14 Feb - 1 Mar
POOLS BROOK AREA On Mar 1st a Little Ringed Plover was at Markham-the earliest ever county record and 2 Iceland Gulls were on waste ground behind the beet factory-a 4th year bird and a juv.
WILLINGTON GRAVEL PITS A Sand Martin on Feb 28th was again the earliest ever by one day. The Bittern still present but, as usual, elusive and the Great White Egret seen on at least 4 dates from Feb 16th. A Ringed Plover on Feb 16th and up to 2 different Mediterranean Gulls noted recently. A Caspian Gull on Feb 14/16th.
CARR VALE DWT RESERVE A juv. Iceland Gull on Feb 20/28/Mar 1st. The Siberian Chiffchaff still present on Mar 1st and up to 4 Common Chiffchaffs noted. Two Red Kites on Feb 12th with an ad. Whooper Swan briefly on Feb 18th and 9 flew N on Feb 25th. A male Stonechat on Feb 23rd. A Shelduck on Feb 15th, a Redshank on Feb 25th, a female Mandarin on Feb 27th and 2 Dunlin on Mar 1st. Up to 138 Wigeon, 32 Gadwall, 45 Teal, 3 Shoveler, 24 Tufted Duck, 6 Goosander 13 Common Buzzards, 2 Peregrines, 2 Oystercatchers, 55 Golden Plover, 10 Snipe, a Barn Owl and single Cettis Warblers and Marsh Tit noted
OGSTON RESERVOIR Little Egret on Feb 23rd with an adult Whooper Swan on Feb 18th. A skein of 41 Pink Footed Geese flew NW on Feb 24th with a Shelduck on Feb 18th and a pair of Pintail from Feb 12-28th. Single Red Kites on Feb 19/20th and a female Goshawk on Feb 14th. A 2nd winter Caspian Gull roosted on 4 nights and up to 3 different Glaucous Gulls-a juv, a 2nd winter and an adult roosted from Feb 16th. An adult Kumlein's Gull roosted on Feb 21-23rd and up to 2 different Iceland Gulls-a juv. and a 4th winter roosted on 5 nights from Feb 19th. Still a juv. Iceland Gull and an adult Glaucous Gull roosting on Mar 1st. An adult Mediterranean Gull roosted on Feb 26th. A Barn Owl on Feb 23rd and the Twite still present with the flock of c100 Linnets on Feb 28th. Up to 24 Mandarin, 5 Wigeon, 18 Gadwall, 145 Teal. 6 Shoveler, 6 Pochard, 15 Tufted Duck, 5 Goldeneye and 15 Goosander, 6 Oystercatchers, 9 Woodcock and 1 Curlew noted recently. Also 2 Brambling on Feb 18th and a Crossbill on Feb 28th.
CARSINGTON WATER The long staying adult Great Northern Diver still present on Mar 1st along with a 3rd winter Yellow Legged Gull. A Little Egret on Feb 26th. Recently up 35 Gadwall, 3 Shoveler, 5 Goldeneye, 1 Water Rail, 8 Oystercatchers, 2 Dunlin, 5 Ruff, 11 Curlew and 6+ Redshank noted.
LONG EATON GRAVEL PITS The long staying Black Necked Grebe still present on Feb 28th. A Merlin on Feb 25th with a Jack Snipe on Feb 16th, 2 Curlew on Feb 24th and 2 Stonechats on Feb 16th with one on Feb 17/23rd.
DRAKELOW DWT RESERVE The female Long Tailed Duck re-appeared on Feb 20th with a 3rd winter Caspian Gull on Feb 24th and up to 6 Stonechats noted
ASTON-ON-TRENT GRAVEL PITS Still up to 3 Smew here with 31 Goldeneye and 34 Snipe.
MATLOCK Still up to 19 Waxwings here up to Feb 24th.
PLEASLEY COUNTRY PARK 6 Whooper Swans on Feb 25th. with a Black Necked Grebe on Feb 24th.
BARLOW A report of a Firecrest in a private garden in late Feb.
ASHFORD IN THE WATER A report on the DWT Blog of a Black Redstart here on Feb 4th which may have been present for between 7-10days. If the observer could get in touch with the undersigned or the DOS Website about this record I would be very grateful
News update 9 Feb - 14 Feb
CARSINGTON WATER Three Snow Buntings flew over the Visitor Centre heading for Stones Island late morning on Feb 14th. The adult Great Northern Diver still present on Feb. 13th along with 5 Ruff. Four Pintail flew in on Feb 9th and up to 4 Oystercatchers, 2 Dunlin, 1 Curlew, 6 Redshank and 9 Snipe also noted. Probably up to 3 Yellow Legged Gulls present in the roost.
OGSTON RESERVOIR A Red Kite on 13th Feb with a pair of PIntail from Feb 11-13th. Up to 4 Goldeneye, 14 Goosanders 1 Peregrine and 2 Oystercatchers noted. The Twite still present with the Linnet flock on Feb 13th.
CARR VALE DWT RESERVE The Siberian Chiffchaff still present and in song on Feb 12th.The Marsh Tit still present on Feb 11th an d still 2 Chiffchaffs and a Cettis Warbler present. Up to 129 Wigeon, 24 Gadwall, 47 Teal, 5 Goosanders, 1 Peregrine, 20 Common Buzzards and 38 Snipe present. An adult Mediterranean Gull on Feb 9th-a different bird. On Feb 10th 73 Yellowhammers were noted going to roost and 76 Goldfinches counted going to roost on Feb 9th. An Oystercatcher on Feb 11th.
LONG EATON GRAVEL PITS The long staying Black Necked Grebe still present on Feb 12th and 3 Whooper Swan son Feb 13th.
WAXWINGS 20 were in trees near Matlock Moor on Feb 13th and up to 16 in a Matlock garden on Feb 14th.
WILLINGTON GRAVEL PITS The Great White Egret again on Feb 10/12/13th with the Bittern on Feb /1012th. A Mediterranean Gull on Feb 11/13th. 21 Little egrets left the roost on Feb 9th and 11 Goosander on the same date. Up to 10 Curlew and 12 Snipe noted.
BUTTERLEY RESERVOIR 3 Whooper Swan son Feb 12th.
SINFIN MOOR WETALNDS An adult Kiitiwake on Feb 10th.
POOLS BROOK CP A Mediterranean Gull on Feb 9th.
FLASH LANE 16 Crossbills on Feb 12th.
ST CHADS WATER On Feb 13th 2 Great Crested Grebes, 3 Cormorants, 62 Wigeon, 9 Gadwall, 1 Shoveler, 15 Tufted Duck and 1 Goosander.
R.DERWENT, CHURCH WILNE The adult Whooper Swan still present with 40 Mute Swan sin fields on Feb 13th.
CJHURCH WILNE WATER SKI PIT 6 Little Grebes, 6 Great Crested Grebes, 2 Grey Herons, 5 Gadwall, 15 Tufted Duck, 16 Goldeneye and 87 Coot.
AMBASTON GRAVEL PIT On Feb 13th 4 Little Grebes, 1 Great Crested Grebe, 1 Little Egret, 2 Wigeon, 4 Gadwall, 7 Pochard, 9 Tufted Duck
LOCKO PARK On Feb. 14th 1 Great Crested Grebe, 3 Cormorants, 38 Grey Lag Geese, c75 Canada Geese, 6 Tufted Duck, 3 Goosander, 2 Common Buzzards, 1 Oystercatcher=possibly a site first!!!, 2 Common Gulls and a Green Woodpecker
News update 28 Jan - 6 Feb
HARLAND EDGE A Cattle Egret briefly seen here by Doug Aston mid-afternoon on Feb 3rd before flying off NE. This was probably the bird seen earlier that day flying through Welbeck Raptor Watch Point in Notts.
ASTON-ON-TRENT GRAVEL PITS On Feb 6th 3 Smew-2 drakes, a Great White Egret, 7 Goosander and a Green Sandpiper. On Feb 2nd 2 Little Grebes, 6 Great Crested Grebes, 8 Cormorants, 5 Grey Herons, 2 Shelduck, c20 Wigeon, c15 Gadwall, 11 Teal, 20 Shoveler, 21 Pochard, 117 Tufted Duck, 14 Goldeneye, 3 Smew-1 drake, 2+ Goosanders, c20 Snipe, 2 Common Gulls, 1 Herring Gull, an adult Caspian Gull, an adult Yellow Legged Gull, a Barn Owl and 2 Cettis Warblers.
BIRCH VALE A report of 1 Lapland Bunting still here on Feb 1st.
CARSINGTON WATER The long staying adult Great Northern Diver still present on Feb 6th. Still up to 4 Ruff, 3 Dunlin, 3 Oystercatchers, 6 Redshank, 2 Woodcock, 1 Curlew and 12 Snipe here. Also up to 63 Gadwall, 8 Goldeneye and 5 Goosander noted. On Feb 1st 70 Pink Footed Geese flew West. Up to 2 Yellow Legged Gull son Feb 4/5th and 3 Brambling have been noted on the feeders.
OGSTON RESERVOIR An adult Iceland Gull and a juv. Glaucous Gull roosted on Feb 1st and the Twite still present on Feb.2nd. Up to 242 Teal, 5 Pochard, 4 Goldeneye and 5 Goosander noted.
CARR VALE DWT RESERVE The Siberian Chiffchaff again noted with 2 Common Chiffchaff on Feb 4th. The Marsh Tit still present on Feb 3rd. Up to 134 Wigeon, 27 Gadwall, 61 Teal, a male Shoveler, 6 Goosanders, 4 Golden Plover, 29 Snipe, 1 Peregrine Falcon and 1 Water Rail noted. On Feb 1st c80 P9nk Footed Geese flew West. The Barn Owl again present on Jan 28/31st.
LONG EATON GRAVEL PITS The long staying 1st winter Black Necked Grebe still present on Feb.3rd along with 8 Red Crested Pochard along with 288 Wigeon, 28 Gadwall, 86 Pochard, 5 Goldeneye and a Water Rail.
POOLS BROOK COUNTRY PARK A 1st winter Caspian Gull on Feb 5th.
BRADWELL 5 Waxwings from Feb 2-4th.
WILLINGTON GRAVEL PITS A "cream crown" Marsh Harrier and 6 Curlew on Feb 1st with a Shelduck, a Goldeneye and up to 4 Water Rails on Feb 3rd.
CHADDESDEN 2 Ring Necked Parakeets on Feb 3rd.
ALLESTREE 7 Pink Footed Geese flew through on Feb 4th.
STAUNTON HAROLD RESERVOIR On Feb 5th 38 Great Crested Grebes, 45 Cormorants, 2 Grey Herons, 106 Greylag Geese, 65 Canada Geese, 22 Wigeon, 114 Teal, 2 Pochard, 42 Tufted Duck, 3 Common Gulls-ads, 1 Great Black Backed Gull-ad and 3 Yellowhammers below the main car park feeders.
R,DERWENT, DRAYCOTT On Feb 6th 37 Mute Swans and 10 Pheasants in fields just over the river.
ST CHADS WATER On Feb 6th 1 Great Crested Grebe, 48 Wigeon, 8 Gadwall, 2 Pochard and 12 Tufted Duck,
R.DERWENT , CHURCH WILNE The adult Whooper Swan still present with 10 Mute Swans, 14 Greylag Geese and 24 Cormorants. He Swan flock have moved further back and are now more difficult to see.
CHURCH WILNE WATER SKI PIT On Feb 6th 15 Little Grebes, 7 Great Crested Grebes, 1 Cormorant, 2 Grey Herons, 2 Gadwall, 3 Teal, 24 Tufted Duck, 11 Goldeneye and 103 Coot.
AMBASTON GRAVEL PIT On Feb 6th 4 Little Grebes, 1Cormorant, 7 Wigeon, 2 Gadwall, 3 Pochard, 8 Tufted Duck and 49 Coot
News update 20 Jan - 30 Jan
ASTON-ON-TRENT GRAVEL PITS On Jan 29th 4 Great Crested Grebes, 42 Cormorants, 1 Great White Egret, 6 Grey Herons, 26 Wigeon, 76 Teal, 19 Shoveler, 12 Pochard, 102 Tufted Duck, 4 Goldeneye, 2 Smew-1 drake, 4 Goosander-2 drakes, 1 Common Buzzard, 5 Snipe, 2 Common Gulls, 2 Stock Doves, 3 Blackbirds and 10 Long Tailed Tits.
CARSINGTON WATER The long staying adult Great Northern Diver still present on Jan 30th. The 1st Oystercatcher returned on Jan 28th and numbers built up to 3 by Jan 30th. Still up to 4 Ruff, 4 Redshank, 3 Dunlin, 44 Snipe, 5 Woodcock and 2 Peregrine Falcons about the site, A Curlew from Jan 26-29th. Six Goosander on Jan 26th and a 3rd winter Yellow Legged Gull on Jan.27th.
OGSTON RESERVOIR The Twite still present on Jan 30th. A drake Pintail on Jan 26th and c150 Fieldfare on Jan 30th. Up to 7 Pochard, 4 Goldeneye, 10 Goosander, 1 Peregrine Falcon and 30 Snipe around the site.
ALVASTON PARK Still at least 3 Ring Necked Parakeets on Jan 28th. Also 1 Little Grebe, 2 Cormorants, 105 Canada Geese, 8 Shoveler, 1 Pochard, 4 Tufted Duck, 8 Common Gulls and a Grey Wagtail.
WILLINGTON GRAVEL PITS On Jan 26th 2 Little Egrets, 3 Oystercatchers and a Curlew and 2 Kingfishers.
ST.CHADS WATER On Jan 30th 2 Great Crested Grebes, 1 Grey Heron, 101 Wigeon, 20 Gadwall and 22 Tufted Duck.
CHURCH WILNE WATER SKI PIT On Jan 30th 11 Little Grebes, 6 Great Crested Grebes, 6 Cormorants, 1 Grey Heron, 2 Wigeon, 11 Gadwall, 3 Pochard, 47 Tufted Duck, 9 Goldeneye and 131 Coot.
CARR VALE DWT RESERVE The Siberian Chiffchaff again present on Jan 25th and up to 2 nominate Chiffchaffs still present. On Jan 20th 3 Whooper Swans flew North, 400 Pink Footed Geese flew NW and 3 Goosanders flew North and a Barn Owl noted. Up to 133 Wigeon, 28 Gadwall, 63 Tea, 1 Shoveler, 1 Water Rail, 1 Peregrine and the Marsh Tit all noted.
LONG EATON GRAVEL PITS The long staying 1st winter Black Necked Grebe still present on Jan 26th and also a 2nd winter Caspian Gull, a Shelduck, 22 Snipe and 5 Little Egrets present on that date. On Jan 27th 52 Pochard and 8 Shoveler whilst on Jan 28th a Black Swan and 158 Mute Swans.
ALLESTREE PARK 2 Ring Necked Parakeets on Jan 26th.
EREWASH MEADOWS DWT RESERVE On Jan 29th a Jack Snipe, a Shelduck, 143 Teal, 152 Wigeon, 2 Gadwall, 5 Shoveler and a Water Rail.
NORTH WINGFIELD On Jan 30th 19 Pink Footed Geese flew through.
CROMFORD MILL POND A Hawfinch on Jan 28th.
CHURCH WILNE On Jan 30th no sign of the long staying adult Whooper Swan or any Mute Swans in the fields here. Just 2 Cormorants
News update 20 Jan - 25 Jan
OGSTON RESERVOIR On Jan 20th a total of 33 Whooper Swans plus a Black Swan present. Also about 250 Pink Footed Geese flew through NW. Up to 6 Mandarin, 289 Teal, 4 Goldeneye, 8 Goosander noted. On Jan 21st 2 Shelduck and an adult winter plumage Mediterranean Gull and a 1st winter Yellow Legged Gull roosted. A pair of Shoveler on Jan 24th and the long staying Twite still present on Jan 24th.
CARSINGTON WATER The long staying adult Great Northern Diver still present on Jan 25th and up to 3 Ruff, 4 Redshank, 3 Dunlin, a Woodcock, a Jack Snipe and 28 Common Snipe all noted. On Jan 20th 17 Whooper Swans noted whilst on Jan 21st a party of 16 adult Whooper Swans arrived in the murk just before noon.
LONG EATIN GRAVEL PITS The long staying 1st winter Black Necked Grebe still present on the Rifle Range Pits on Jan 24th. On Jan 23rd 4 Red Crested Pochard. Still 2 Green Sandpipers on Jan 20th.
SHIRLAND 16 Whooper Swans on Jan 21st.
R.DERWENT, CHURCH WILNE The lone adult Whooper Swan still in fields with the Mute Swan flock n Jan 24th.
STAUNTON HAROLD RESERVOIR A Green Sandpiper on Jan 22nd.
ST. CHADS WATER On Jan 22nd 3 Great Crested Grebes, 1 Grey Heron, 53 Wigeon, 15 Gadwall and 16 Tufted Duck.
CHURCH WILNE WATER SKI PIT On Jan 22nd 10 Little Grebes, 6 Great Crested Grebes, 6 Cormorants, 1 Grey Heron, 11 Gadwall, 2 Pochard, 49 Tufted Duck and 4 Goldeneye.
AMBASTON GRAVEL PIT On Jan 22nd 4 Little Grebes, 2 Comorants, 10 Wigeon,1 Shoveler and 6 Tufted Duck.
HIGHBRIDGE GRAVEL PITS On Jan 23rd 1 Great Crested Grebe, 5 Cormorants, 1 Little Egret, 2 Grey Herons, 1 Pink Footed GOOSE, 145 Greylag Geese, 563 Wigeon, 4 Gadwall, 38 Teal, 5 Pochard,14 Tufted Duck and 2 Redshank.
WINGERWORTH A Red Kite on Jan 24th
LOCKO PARK A flock of 100 Pink Footed Geese flew SW on Jan 23rd. Also 158 Greylag Geese, a Shoveler and a Goosander
News update 10 Jan - 19 Jan
WHOOPER SWANS There was significant movement this morning-Jan 19th-of birds moving across the county. A small herd of 7 flew SW over Willington GP, 4 adults were done on Ogston Res, 5 more flew SW over Rowsley, a total of 26 flew through Carr Vale DWT Reserve this morning and 18 flew West over Dunston Lane, Chesterfield mid-morning probably the same flock of 18 that flew through Carr Vale earlier. A flock of 8 flew over Linacre Res and 11 were at Carsington Water.
DRAKELOW DWT RESERVE The adult female Long Tailed Duck was back again on Jan 18th but had returned to Branston GP, Staffs on Jan 19th.
CARSINGTON WATER The adult Great Northern Diver still present on Jan 18th and 3 Waxwings were briefly seen on Jan 17t. Still up to 35 Snipe, 2 Woodcock, 3 Ruff, 2 Dunlin an d4 Redshank present on site.
LONG EATON GRAVEL PITS The 1st winter Black Necked Grebe still present on the Rifle range Pits on Jan 15th along with a Green Sandpiper. On Jan 14th 5 Red Crested Pochard and 14 Little Egrets.
SHIPLEY COUNTRY PARK A Short Eared Owl seen first thing on Jan 19th near Coppice Lake. A Stonechat on Jan 18th
CHURCH WILNE The adult Whooper Swan still in fields here with the Mute Swan flock on Jan 15th.
OGSTON RESERVOIR The Twite still present on Jan 16th and a Waxwing was heard only on Jan 14th. Two Yellow Legged Gulls roosted on Jan 13th and 19 Goosanders roosted on Jan 12th.
CARR VALE DWT RESERVE Up to 138 Wigeon, 22 Gadwall, 56 Teal, 9 Goosander, a Peregrine, 5 Water Rail, 59 Snipe,a Barn Owl, a Cettis Warbler, 2 Chiffchaffs and the Marsh Tit all noted. A total of 500 Pink Footed Geese flew NW on Jan 18th with 150 flying through on Jan 19th. A Jack Snipe and a Woodcock on Jan 9th with 18 Golden Plover on Jan 19th. The Siberian Chiffchaff last seen on Jan 10th.
ASTON-ON-TRENT GRAVEL PITS Two drake Smew on Jan 14th whilst on Jan 17th 3 Little Grebes, 8 Great Crested Grebes, 22 Cormorants, 2 Grey Herons, 2 Shelduck, 37 Wigeon, 6 Gadwall, 20 Teal, 8 Shoveler, 17 Pochard, 97 Tufted Duck, 6 Goldeneye, 2 Smew-1 drake, 50 Lapwing and 2 Stonechats.
WILLINGTON GP Still up to 2 Bitterns here and 5 Shelduck. 11 Little Egrets left the roost on the morning of Jan 19th.
FOREMARK RESERVOIR On Jan 18th 2 Little Grebes, 10 Great Crested Grebes, 14 Cormorants, 68 Mallard, 22 Tufted Duck, 2 Goosander and a winter plumage adult Mediterranean Gull was in a small roost with only c300 "big" Gulls present at dusk.
ST.CHADS WATER On Jan 15th 3 Great Crested Grebes, 42 Wigeon, 14 Gadwall, 4 Shoveler, 19 Tufted Duck and a drake Goosander.
WILLERSLEY CASTLE 2 Hawfinches again on Jan 17th.
RED KITES Still single birds at Kedleston Park on Jan 12th and Quarndon on Jan 18th
News update 9 Jan - 10 Jan
YELLOW BROWED WARBLER This bird still present this dinnertime-Jan 10th-on Sinfin Moor Lane in bushes on the right hand side just after where the cycle track crosses the lane. This bird can be very elusive so do be prepared to put some time in to see this bird. Do not try to access the riding stables etc on the lane and please park sensibly. Preferably on the estate just before Sinfin Moor Lane and walk about 400yards etc to the site. Do not park on Infinity Way or the Police may well be interested in you. The best pace to try and see this bird is in the area on the right hand side of the lane just after the Cycle track where it frequents an area of about 30 metres between the tall tree and the big ivy bush.
BEARDED TITS 4 birds this morning-Jan 10th-including 3 males in the Markham Vale area.
ASTON-ON-TRENT GRAVEL PITS A drake Smew this morning-Jan 10th-was very elusive and also a Kingfisher. Note this site is private and access by permit only.
CHURCH WILNE The adult Whooper Swan again present in fields with Mute Swans on Jan 9th.
WILLINGTON GRAVEL PITS 2 Bitterns seen flying together late morning on Jan 9th.
LONG EATON GRAVEL PITS The long staying juv. Black Necked Grebe still present on Jan 9th on the Rifle Range Pit
News update 27 Dec - 5 Jan
YELLOW BROWED WARBLER One was found early afternoon on Jan. 5th on Sinfin Moor Lane, Derby by Mike Blaver close to where the cycle path crosses the lane. It showed well on and off for the rest of the afternoon. Although very elusive it was still present mid-morning on Jan 6th. This is the 17th county record and the very first one in winter with October being usually the optimum time for finding this bird.
CARR VALE DWT RESERVE The Siberian Chiffchaff still present on Jan 3rd as was the 2 Cettis Warblers and the long staying Marsh Tit. On Dec 29th a Mealy Redpoll was found in the mixed flock of Lesser Redpolls and Goldfinches. On Jan 3rd 50 Pink Footed Geese flew West and a green colour ringed adult Mediterranean Gull present before flying west mid-morning. Between Dec 28th-Jan 3rd up to 134 Wigeon, 24 Gadwall, 63 Teal,7 Goosander, 5 Water Rails, a Peregrine, 30 Snipe, a Barn Owl,4 Common Chiffchaffs and a Brambling reported.
CARSINGTON WATER The adult Great Northern Diver still present on Jan 5th and 2 Avocets present on Jan 3rd-a most unusual winter record. A Dark Bellied Brent Goose on Jan 4th. Four Waxwings flew SW on 29th Dec and 3 more flew SW on Dec 30th. Between Dec 28th-Jan 5th up to 1 Shelduck, 19 Pochard, 6 Shoveler, 51 Tufted Duck, 10 Goldeneye, 10 Goosander, 3 Peregrines, 3 Ruff, 3 Dunlin, 24 Snipe, 2 Woodcock, 4 Redshank, 4 Raven and 60 Siskin noted. A Golden Plover on Dec 31st, a Yellow Legged Gull on Dec 28th.
OGSTON RESERVOIR The Twite still with the Linnet flock on Jan 4tgh. A small flock of 9 Red Crested Pochard on Jan 3rd was the largest flock ever seen here.A Black Tailed Godwit on Dec 29th was unusual. Between Dec 28th-Jan 4th the following were noted 5 Wigeon, 18 Gadwall, 190 Teal, 1 Shoveler, 7 Pochard, 23 Tufted Duck, 10 Goldeneye, 10 Goosander, 2 Woodcock and 2/3 Chiffchaffs. A Shelduck on Jan 4th, 43 Pink Footed Geese flew SW on Dec 30th, an adult Caspian Gull on Jan 3rd and a Yellow Legged Gull on Dec 31/Jan 3rd roosted with a Barn Owl on Jan 4th.
LONG EATON GP The juv. Black Necked Grebe still present on the Rifle Range Pit on Jan 1st. A Stonechat on Dec 29th.
DRAKELOW DWT RESERVE The Great White Egret roosted on Dec 29-31st and the escaped drake Hooded Merganser still present.
CHURCH WILNE AREA The adult Whooper Swan still present with the Mute Swan flock on Jan 3rd and has been joined by an escaped Black Necked Swan-complete with S.American passport !!!!!. These birds do wander and have been seen as far down river as the Trent/Derwent Confluence.
ASTON-ON-TRENT GRAVEL PITS On Jan 3rd 3 Great Crested Grebes, 33 Cormorants, 3 Grey Herons, 26 Wigeon, 9 Gadwall, 21 Teal, 20 Shoveler, 15 Pochard, 132 Tufted Duck, 12 Goldeneye and 2 "redhead" Smew,
WILLINGTON GRAVEL PITS The Bittern and a Great White Egret still present on Jan 5th along with a Brambling and 2 Oystercatchers. 4 Red Crested Pochard on Jan 3rd with a drake Pintail on Jan 4th. A Red Kite on Dec 29th.
BOLSOVER 2 Waxwings on Dec 29-31st.
RENISHAW PARK 3 Whooper Swans from Dec 27-Jan 2nd having previously been on Staveley Floods on Dec 26th.
SINFIN MOOR WETLANDS 2 Shelduck and 5 Jack Snipe on Jan 5th.
CHURCH WILNE RESERVOIR AREA On Jan 4th a brief report of a "ringtail" Hen Harrier flying south seen from a moving car travelling North on the M1, Details on this record are being sought.
FOREMARK RESERVOIR On Jan 4th 6 adult Caspian Gulls and 3 Yellow Legged Gulls-2 ads and a 1st winter roosted
News update 17 Dec - 27 Dec
ETWALL The 1st winter Rose coloured Starling last reported on Dec 22nd at Melville Court. Also a Waxwing there briefly on Dec 23rd. Please respect the privacy of the residents when going to look for the Starling especially on Jan 1st, 2019.
CARR VALE DWT RESERVE A Siberian Chiffchaff was found by Mark Beevers on Dec 22nd on the embankment and also up to 7 nominate Chiffchaffs along here. Up to 2 Little Egrets, 111 Wigeon, 20 Gadwall, 142 Teal, 1 Shoveler, 7 Goosanders, 6 Water Rail with possibly between 12-14 birds over the whole site, 32 Golden Plover and 13 Snipe noted. A Barn Owl on Dec 17/21st, the Marsh Tit seen daily, up to 2 Cettis Warblers, 4 Grey Wagtails and a male Brambling on Dec 17th.
CARSINGTON WATER The adult Great Northern Diver still present on Dec 27th and up to 20 Gadwall, 6 Goldeneye, 4 Goosanders, 3 Ruff, 4 Dunlin, 4 Woodcock and 3 Redshank noted. C1800 Common Gulls roosted on Dec 18th with a 3rd winter Yellow Legged Gull being regular. Seven Barnacle Geese flew through on Dec 27th accompanied by a Hawaiian Goose. Up to 9 Grey Wagtails have been noted coming out of roost and a Brambling has been noted on a few dates.
OGSTON RESERVOIR An adult Glaucous Gull roosted on Dec 26th and up to 3 Caspian Gulls and 4 Yellow Legged Gulls have been seen in the roost. Up to 18 Gadwall, 5 Goldeneye, 5 Goosander, 3 Mandarin and 1 Wigeon and 2 Chiffchaffs noted. A Twite on Dec 19th with the Linnet flock was a good find for Steve Mann and was still present on Dec 23rd.
WAXWINGS 3 at Youlgreave on Dec. 20th and 12 were in Chesterfield on Dec 26th.
WILNE LANE, CHURCH WILNE/GREAT WILNE The adult Whooper Swan still present with the Mute Swan flock on Dec 26th. A Stonechat on Dec 24th.
ASTON-ON-TRENT GP A redhead Smew again present on Dec 27th along with 1 Little Grebe, 4 Great Crested Grebes, 20 Cormorants, 8 Grey Herons, 69 Wigeon, 30 Gadwall, 5 Teal, 10 Shoveler, 14 Pochard, 118 Tufted Duck, 13 Goldeneye, 7 Goosander, 1 Common Buzzard and 3 adult Common Gulls. A Chiffchaff on Dec 18th. Please note this site is strictly private with access for permit holders only.
WILLINGTON GP The Bittern still present on Dec 27th and is best looked for from Platforms 2 and 3. On Dec 22nd 2 Little Egrets, 1 Shelduck, 1 Wigeon, 16 Gadwall, 71 Teal, 7 Shoveler, 8 Pochard, 22 Tufted Duck, 2 Goldeneye, 1 Common Buzzard, 7 Common Gulls, c250 Lesser Black Backed Gulls, 10 Herring Gulls, 5 Caspian Gulls-2 ads, 2 x3rd winter and a 1st winter, 2 Yellow Legged Gulls-am ad and a 1st winter and 5 Great Black Backed Gulls. Also 30 Goldfinch.
LONG EATON GP The long staying Black Necked Grebe still present on Dec 25th with, on Dc 24th, 12 Little Grebes, 5 Great Crested Grebes, 2 Cormorants, 3 Grey Herons, 31 Wigeon, 4 Gadwall, 4 Teal, 5 Shoveler, 54 Pochard, 105 Tufted Duck, 9 Goldeneye, 1 Goosander and a Grey Wagtail.
DRAKELOW DWT RESERVE 4 Great White Egrets roosted on Dec 21st along with 2 Little Egrets. He escaped drake Hooded Merganser still present on Dec 25th along with 1 Great White Egret.
ALVASTON LAKES Still 3 Ring Necked Parakeets on Dec 26th.
SINFIN MOOR WETLANDS 4 Jack Snipe on Dec 20th with 1 on Dec 23rd and 2 on Dec 25th.
ASHBOURNE AIRFIELD A Jack Snipe on Dec 22nd.
COMBS RESERVOIR 3 Whooper Swans on Dec 18th.
FOREMARK RESERVOIR 6 adult Caspian Gulls and 2 Yellow Legged Gulls roosted on Dec 19th
News update 10 Dec - 18 Dec
ROSE COLOURED STARLING The long staying juv./first winter bird is still coming to feeders in Melville Close at Etwall. It also gets on roof tops and ridge tiles and in trees behind the houses. Please respect the privacy of the residents in the Close especially of the Festive Season.
CARSINGTON WATER The adult Great Northern Diver still present here and looks set for the winter. Up to 2 Shoveler, 8 Goldeneye. 5 Goosander, 1 Peregrine Falcon, 4 Ruff, 3 Redshank, 1 Dunlin, 4 Woodcock and 47 Snipe present. A small skein of 15 Pink Footed Geese flew SW on Dec 12th with a 3rd winter Yellow Legged Gull on Dec 12/15th.
LONG EATON GRAVEL PITS The long staying juv. Black Necked Grebe still present on Dec 16th but can be very elusive. There were 2 Whooper Swan son Dec 13th with a Green Sandpiper on Dec 15/16th and 12 Little Egrets and 3 Goosander on Dec 15th.
WILLINGTON GRAVEL PITS The Bittern still present on Dec 17th and shows occasionally in flight. A Short Eared Owl on Dec 11th, a Dunlin and 4 Goldeneye on Dec 13th with a Shelduck, 2 Goldeneye, a Common Sandpiper, a Golden Plover and a Redshank on Dec 17th.
OGSTON RESERVOIR Up to a minimum of 4 Caspian Gulls here both in the roost and during the morning-single adults, 3rd winter, 2nd winter and a 1st winter. Also 2 different Yellow Legged Gulls-an ad and a 1st winter. Up to 5 Goldeneye and 1 Goosander noted with one/two Chiffchaffs on Dec 13th and a Barn Owl and 4 Woodcocks on Dec 16th.
FOREMARK RESERVOIR A juv. Glaucous Gull and 4 Caspian Gulls roosted on Dec 14th.
SINFIN MOOR WETLANDS 2 Jack Snipe on Dec 16th.
R.DERWENT, GREAT WILNE The adult Whooper Swan still present in fields with 32 Mute Swans on Dec 18th.
ST. CHADS WATER On Dec 18th 3 Great Crested Grebes, 16 Wigeon, 14 Gadwall, 3 Shoveler, 1 Pochard, 23 Tufted Duck and a "redhead" Goosander with 5 Goosander on Dec 11th.
CHURCH WILNE WATERSKI PIT On Dec 18th 11 Little Grebes, 3 Great Crested Grebes, 4 Cormorants, 19 Gadwall, 22 Pochard. 50 Tufted Duck, 10 Goldeneye, 174 coot and an adult Herring Gull.
AMBASTON GRAVEL PITS On Dec 18th 2 Cormorants, 5 Tufted Duck and 62 Coot.
ASTON-ON-TRENT GRAVEL PITS On Dec 13th 5 Little Grebes, 4 Great Crested Grebes, 24 Cormorants, 11 Grey Herons, 12 Wigeon, 29 Gadwall, 48 Teal, 13 Shoveler, 26 Pochard, 116 Tufted Duck, 8 Goldeneye, 3 Goosander, 1 Common Gull-ad and a Great Spotted Woodpecker.
PRESS RESERVOIR A Marsh Tit on Dec 17th.
CARR VALE DWT RESERVE On Dec 10th 5 skeins of Pink Footed Geese totalling 620 birds flew East and 90 Wigeon, 76 Teal, 18 Gadwall, 2 Goosanders, 6 Water Rails, a Barn Owl, a Peregrine Falcon, the long staying Marsh Tit, a Cettis Warbler and 4 Chiffchaffs noted. On Dec 11th a female Goldeneye, a pair of Goosander, 2 Peregrine Falcons and a colour ringed adult Mediterranean Gull were present.
DRAKELOW DWT RESERVE The escaped drake Hooded Merganser still present on Dec 11th along with 2 Egyptian Geese, 2 Little Egrets and 207 Cormorants
News update 1 Dec - 10 Dec
ROSE COLOURED STARLING Still in Etwall coming to bird feeders in private gardens in Melville Court this morning-Dec 10th. Please respect the privacy of the residents when going to view this bird.
ASTON-ON-TRENT GRAVEL PITS A "redhead" Smew this dinnertime-Dec 10th-plus 15 Goosander and a Chiffchaff. This site is strictly private with access for permit holders only.
R.DERWENT, GREAT WILNE Still an adult Whooper Swan with the Mute Swan flock on Dec 10th.
CARR VALE DWT RESERVE An eclipse drake Garganey found on Dec 6th but no sign thereafter. Other early December records were max. of 102 Wigeon, 131 Teal , 23 Gadwall and 5 Water Rails.. A flock of 30 Pink Footed Geese flew East on Dec 8th with 330 flying East on Dec 9th, a Goosander on Dec 1/3rd, a Peregrine Falcon on Dec 4/5/7th, a Merlin on Dec 5th, a Golden Plover on Dec 4th, possibly 2/3 Barn Owls in the area,. Up to 4 Chiffchaffs, 5 Willow Tits and the lone Marsh Tit all still present
News update 2 Dec - 9 Dec
ROSE COLOURED STARLING The juv. bird still present in private gardens at Etwall. It is with c70 Common Starlings so the best bet may be to look out form Starlings on rooftops etc. Please respect the privacy of the local residents etc.
CARSINGTON WATER A report of a Red Necked Grebe at Millfields on Dec 8th but no sign on Dec 9th . The regular adult Great Northern Diver returned on Dec 2nd and although elusive at times was still present this morning-Dec 9th. Up to 9 Goldeneye, 3 Ruff, 2 Dunlin, 1 Redshank, 10 Snipe and 1 Woodcock noted.
LONG EATON GRAVEL PITS The long staying juv, Black Necked Grebe still present on the Rifle Range Pit on Dec 8th. On Dec 2nd 2 Great White Egrets, a L.ittle Egret and a Green Sandpiper.
WILLINGTON GRAVEL PITS A juv. Glaucous Gull was present mid-morning on Dec 6th before it flew off SW. At least 1 and probably 2 Bitterns present on Dec 3/5th. A Green Sandpiper, a Redshank and a Yellow Legged Gull on Dec 6th. On Dec 8th 3 Caspian Gulls, 3 Yellow Legged Gulls, 5 Great Black Backed Gulls and at least 10 Herring Gulls. Also 1 Little Egret, 1 Bittern briefly, 3 Wigeon, 4 Gadwall, 75 Teal, 21 Shoveler and 11 Pochard.
DRAKELOW DWT RESERVE 5 Great White Egrets roosted here on Dec 8th-a county record total. Also the escaped drake Hooded Merganser still present along with a Green Sandpiper, 2 Little Egrets, a Woodcock, 285 Cormorants, 6 Goldeneye and 6 Goosanders.
OGSTON RESERVOIR 2 adult Bewicks Swans on Dec 5th, the first county record since 2016. Also on Dec 5th a Grey Plover. The 2nd winter Glaucous Gull was last noted roosting on Dec 5th with up to 4 Caspian Gulls and 3 Yellow Legged Gulls regularly in the roost.
POOLSBROOK COUNTRY PARK AREA On Dec 6th 6 Caspian Gulls in this area.
R.DERWENT CHUIRCH WILNE/GREAT WILNE On Dec 4th a report of 4 Whooper Swans. Only 1 adult could be found with a small flock of Mute Swans on Dec 5/6th.
ST.CHADS WATER A Great White Egret reported ion Dec 3rd. On Dec 5th 3 Great Crested Grebes, 2 Little Egrets, 30 Wigeon, 11 Gadwall, 36 Tufted Duck, 3 Goosanders.
CHURCH WILNWE WATER SKI PIT On Dec 5th 3 Little Grebes, 3 Great Crested Grebes, 4 Cormorants, 10 Gadwall, 3 Shoveler, 17 Pochard, 115 Tufted Duck. 10 Goldeneye and 156 Coot.
FOREMARK RESERVOIR On Dec 4th 2 Little Grebes, 19 Great Crested Grebes, 10 Cormorant, 37 Tufted Duck and in a large Gull roost 8n Caspian Gulls0-7ads and a 1st winter-and 6 Yellow Legged Gulls.
ASTON-ON-TRENT GRAVEL PITS On Dec 6th 6 Little Grebes, 5 Great Crested Grebes, 33 Cormorants, 21 Wigeon, 22 Gadwall, 98 Teal, 39 Shoveler, 11 Pochard, 126 Tufted Duck, 19 Goldeneye, 3 Goosanders, 5 Common Gulls and 5 Brambling
News update 25 Nov - 28 Nov
ETWALL Photos emerged on 27th Nov of an imm. Rose Coloured Starling in a private garden here which has apparently been present for about a week. The bird can only be seen from the house. I gather that an attempt to allow access to this garden may happen at the weekend. There have only been 4 society records with the first being at nearby Hilton in 2001 followed by the popular bird at Sinfin in 2002.
CARSINGTON WATER A Hawfinch was found at the Millfields end of the Reservoir on 25th Nov and was still present on 26/27th. Skeins totalling 180 Pink Footed Geese flew NE on 25th Nov with 300 more East n 26th Nov. Still up to 3 Ruff, 14 Dunlin, 8 Snipe and 4 Redshank present. Up to 10 goldeneye and 11 Goosander also noted.
OGSTON RESERVOIR 73 Pink Footed Geese flew East on 26th Nov with a Little Egret on 26/27th Nov. Up to 25 Gadwall, 183 Teal, 4 Goldeneye AND 1 Shveler also noted.
WLLINGTON GRAVEL PITS A Little Egret, 24 Shoveler, 9 Pochard. 1 Goldeneye, 5 Snipe, an adult Yellow Legged Gull plus 4 Common and 2 Herring Gull son 28th Nov. On 26th Nov 18 Whooper Swans, a Black Tailed Godwit and a Short Eared Owl noted
ST. CHADS WATER On 27th Nov 3 Great Crested Grebes, 2 Little Egrets, 25 Wigeon, 20 Gadwall, 4 Shoveler, 4 Goosander and 2 Brambling.
CHURCH WILNE WATER SKI PIT On 27th Nov 5 Little Grebes, 5 Great Crested Grebes, 2 Cormorants, 11 Wigeon,9 Gadwall, 2 Teal, 9 Pochard, 92 Tufted Duck, 9 Goldeneye and 166 Coot.
MELBOURNE A Short Eared Owl flew over fields towards Newton Solney on 26th Nov.
LONG EATON GRAVEL PITS The juv. Black Necked Grebe still present on 25th Nov along with 2 Little Egrets and 3 Egyptian Geese.
SINFIN MOOR WETLANDS On 25th Nov a Yellow Legged Gull and 2 Jack Snipe.
DOVE HOLES QUARRY 782 Pink Footed Geese flew through on 25th Nov
News update 14 Nov - 24 Nov
MARKHAM VALE A Black Redstart on 24th Nov.
OGSTON RESERVOIR The 2nd winter Glaucous Gull again present on Nov 14/15/19th with up to 2 Caspian Gulls an d4 Yellow Legged Gulls in the roost. Up to 5 Goldeneye and 3 Goosander also present along with 2 Dunlin on 18th Nov, 1 on 19th and 3 on 22nd. Up to 2 Chiffchaffs, a Blackcap and 4 Bramblings also noted. A Great White Egret on Nov 19th and a Little Egret on 20th Nov. 4 Whooper Swans on 23rd Nov.
CARSINGTON WATER An adult Ring Billed x Lesser Black Backed Gull hybrid roosted on 20/21st Nov found by Jon Bradley and Richard Lowe. Possibly the sane bird seen in recent years in Shropshire and Lincolnshire. A Hawfinch on 23rd Nov. Skeins of 100 Pink Footed Geese flew through on 19th Nov and 100 om 24th Nov when 20 were actually down at Sheepwash. At least 8 and possibly 10 Woodcock-a site record-flew into roost on 24th Nov. Up to 3 Ruff, 11 Dunlin and 3 Redshank present here.
LONG EATON GRAVEL PITS The juv. Black Necked Grebe still present on The Rifle Range Pot on 18th Nov. with 8 Common Scoter on 17th Nov.
BRAMBLING It appears to be a bumper winter for this species with flocks of up to 1500 birds noted in the Matlock Moor area, Bumper Castle area and Errwood Reservoir. Smaller numbers notes at a variety of other sites.
FLASH LANE A Mealy Redpoll, 80 Lesser Redpoll and 18 Crossbills on 21st Nov.
WHOOPER SWANS A herd of 26 on Swineshaw Reservoir on 21st Nov with 2 at Dove Holes Quarry and 2 at Middleton Moor also on 21st Nov. Eight flew through Carr Vale NR on 24th Nov.
GREAT WHITE EGRETS Single birds at Erewash Meadows DWT Reserve on 18TH Nov and at Willington GP on 24th Nov.
WILLINGTON GP The elusive Bittern again noted briefly on 24th Nov. The long staying Ruff present up to 21ST Nov with the Black Tailed Godwit still present on 17th Nov. Also a Redshank on 21st Nov. Up to 6 different Caspian Gulls noted during the period 15-24th Nov.
BARROW GRAVEL PITS On 23rd Nov 4 Little Grebes, 10 Great Crested Grebes, 23 Cormorants, 3 Grey Herons, 5 Wigeon, 2 Teal, 20 Tufted Duck, 5 Goldeneye, 1 Common Buzzard, 50 Lapwing, 1 Snipe, 4 Common Gulls, 4 Caspian Gulls-2 ads, 1 4th winter and a 1st winter, 1 Great Black Backed Gull and a Stonechat. Please note this site is completely private and only view from the Ingelby side of the River Trent.
ASTON-ON-TRENT GRAVEL PITS On 22nd Nov 3 Little Grebes, 7 Great Crested Grebes, 49 Cormorants, 6 Grey Herons, 7 Grey Lag Geese, 55 Wigeon, 23 Gadwall, 37 Teal, 46 Shoveler, 36 Pochard, 119 Tufted Duck, 9 Goldeneye, 2 Goosanders, 1 Water Rail, 1 Common Gull-ad, 22 Redwing, 51 Fieldfares and a Raven.
LOCKO PARK LAKE On 16th Nov 2 Great Crested Grebes, 9 Cormorants, 3 Little Egrets, 58 Greylag Geese, 153 Canada Geese but no sign of the recently reported Firecrest.
FOREMARK RESERVOIR On 16th Nov 1 Little Grebe, 19 Great Crested Grebes, 17 Cormorants, 1 Grey Heron, 138 Mallard, 35 Tufted Duck, 1 Peregrine Falcon and in the Gull roost were 6 adult Caspian Gulls and 4 Yellow Legged Gulls.
TORSIDE A Ring Ouzel on 24th Nov.
HIGHBRIDGE GRAVEL PITS A Ruff and a Common Sandpiper on 17th Nov along with 2 Redshank, 105 Wigeon and 2 Goldeneye.
CARR VALLE DWT RESERVE The Marsh Tit still present on 24th Nov
News update 5 Nov - 14 Nov
OGSTON RESERVOIR A Glaucous Gull present up to 11.20.a.m. on 14th Nov before it flew off South. Also an adult Caspian Gull present. A 3rd winter Caspian Gull and 3 Yellow Legged Gulls roosted on 11th Nov. Five Bramblings and a fine male Crossbill flew over Highordish on 13th Nov.
CARSINGTON WATER A second winter Glaucous Gull was found here on mid-afternoon on 5th Nov and has roosted here most days since then coming in quite early on some dates including today-14th Nov-when it was in Brown Ale Bay early afternoon. Also here recently up to 4 Yellow Legged Gulls and an adult Caspian Gull in the roost. A flock of 72 Golden Plover circled the res on 10th Nov and up to 3 Ruff, 2 Redshank, 7 Dunlin, 1 Little Egret, 2 Pintail, 4 Shoveler, 5 Goldeneye and 4 Goosander noted. A Peregrine on 14th Nov and c15 Brambling roosted on 5th Nov.
LONG EATON GP The juv. Black Necked Grebe still present on 11th Nov and a Great White Egret on 12th Nov.
MARKHAM VALE NORTH PIT 2 male Bearded Tits were finally seen on 12th Nov having been first heard on 9th Nov. and were still present on 13th Nov.
LOCKO PARK A Firecrest was reported on 13th Nov.
WILLINGTON GP On 14th Nov 3 Little Egrets, 1 Ruff, 1 Black Tailed Godwit and 2 Caspian Gulls, a colour ringed 1st winter and a 3rd winter along with up to 9 Common Gulls. On 12th Nov 2 Bramblings were found in the lane whilst on 19th Nov 10 Golden Plover, a Green Sandpiper and 2 3rd winter Caspian Gulls.
DRAKELOW DWT RESERVE 2 Great White egrets on 5th Nov with 1 on 10th Nov. The escaped drake Hooded Merganser again present on 10th Nov along with a Green Sandpipe and a Merlin.
EREWASH MEADOWS DWT RESERVE A Great White Egret present her on both sides of the county border since 10th Nov, still present on 13th Nov with 2 Shelduck on 10th Nov.
ROWSLEY A Hooded Crow flew over on 10th Nov.
RING NECKED PARAKEETS Still up to 6 in Allestree Park, 4 in Alvaston Park and 1 at Breadsall on 11th Nov.
ST CHADS WATER 3 Little Egrets, 22 Wigeon, 6 Gadwall, 5 Shoveler and 2 Goosander on 13th Nov.
CHURCH WLNE WATER SKI PIT 10 Little Grebes, 11 Pochard, 79 Tufted Duck, 3 Goldeneye on 13th Nov.
KEDLESTON Still 1 Red Kite on 13th Nov
News update 30 Oct - 4 Nov
GREAT WHITE EGRETS Numerous sighting sin the county at the moment with 2 at Pebley Pond on Nov 1-3rd with 1 on the 4th of Nov. Two-possibly the same 2 birds-were in Queens Park, Chesterfield on Nov. 3rd. Single birds at Drakelow DWT Reseve on Nov. 2nd, Ogston Reservoir on Nov. 4th and Aston-on-Trent GP on Oct 31/Nov. 5th.
CASPIAN GULLS On Oct. 31st 2 adults at Barrow GP with a colour ringed near adult on Nov. 4th. On Nov 3rd an adult at Willington GP with an adult at Carsington Water and a 3rd winter roosted at Ogston Reservoir both on Nov. 4th.
LONG EATON GRAVEL PITS he long staying juv. Black Necked Grebe still present on The Rifle Range Pit on Nov. 3rdalong with 3 Red Crested Pochard and a Goldeneye.
WILLINGTON GP A Jack Snipe on Oct. 31st with a Goldeneye and c80 Golden Plover on Nov. 1st. A Ruff still present here on Nov. 3rd and 5 Ravens flew through on the same date.
DOVERIDGE 2 Whooper Swans on Nov 1st.
CARSINGTON WATER The female Shelduck present here from Oct.29th was found dead on Nov. 4th. Up to 1 Little Egret, 1 Red Crested Pochard, 13 Shoveler, 2 Pintail, 3 Ruff, 2 Redshank, 7 Dunlin, 10 Snipe, 1 Woodcock and 1 Yellow Legged Gull noted within the last week.
OGSTON RESERVOIR The adult Yellow Legged Gull still present here with 2 Goldeneye on Nov. 2nd, and a Little Egret and 5 Bramblings on Nov. 4th.
CHINLEY CHURN A Snow Bunting on Oct. 30/31st.
EDENSOR A Hawfinch on Oct. 31st.
ALLESTREE Still 2 Ring Necked Parakeets on Oct. 30th
ASTON-ON-TRENT GP A Shelduck and 8 Goldeneye on Oct. 31st.
BARROW GRAVEL PITS On Oct 31st 3 Little Grebes, 11 Great Crested Grebes, 29 Cormorants, 1 Little Egret, 7 Egyptian Geese, 39 Wigeon, 7 Gadwall, 4 teal, 4 Shoveler, 58 Tufted Duck, 4 Goldeneye, 1 Common Buzzard, c165 Lapwing, 1 Green Woodpecker, 1 Grey Wagtail and a Raven. Additional sightings on Nov. 4th included a Shelduck and 2 Goosanders. Please note this site is strictly private and should only be viewed from the Ingleby side of the R.Derwent
News update 19 Oct - 29 Oct
LONG EATON GRAVEL PITS The juv, Black Necked Grebe was still present on the Rifle Range Pit on 28th Oct. Also here recently have been 3 Whooper Swans on 27th Oct, a Jack Snipe on 20th Oct and up to 7 Red Crested Pochard, 6 Goldeneye, 3 Little Egrets, 2 Egyptian Geese, 3 Ruff, 3 Green Sandpipers, 1 Common Sandpiper and a Stonechat.
WILLINGTON GRAVEL PITS The Bittern is still being seen occasionally and the Great White Egret present briefly on 23rd Oct. A Whooper Swan on 20th Oct with 3 on 24th Oct. An Osprey flew through on 21st Oct. Still a Ruff here on 30th Oct with the last sighting of a Black Tailed Godwit on 27th Oct. a colour ringed adult Caspian Gull on 23rd Oct with a 3rd winter on 20th Oct and an adult Yellow Legged Gull on 30th Oct.
LOSCOE DAM A Kittiwake flew through on 29th Oct.
CARSINGTON WATER 8 Whooper Swans on 19th Oct with 18 on22nd Oct with 11 on 28th Oct. A Shelduck on 27/29th Oct with a 1st winter Kittiwake through on 28th Oct. Up to 4 Little Egrets,3 Pintail, 1 Red Crested Pochard, 8 Goldeneye, 5 Goosander, 7 Dunlin, 7 Ringed Plover, a Curlew, 3 Ruff, 2 Redshank and 4 Yellow Legged Gulls noted recently. Also 45 Pink Footed Geese flew East on 28th Oct.
MIDDLETON MOOR An Avocet on 20/21st Oct was probably the 1st ever October record for this species. Also a Yellow Legged Gull on 20th Oct.
EREWASH MEADOWS DWT RESERVE A Hawfinch on 21st Oct. with a Great White Egret on 19th Oct.
DRAKELOW DWT RESERVE The Great White Egret was again noted on 19/22/24/28th Oct. A record roost count of 487 Cormorants on 22nd Oct. 5 Whooper Swans on 28th Oct.
KINDER SCOUT 11 Whooper Swans flew over on 26th Oct.
WHOOPER SWANS On 28th Oct 6 were at Barrow GP, 2 at Greenacres NR and 8 at Shipley Lake.
FLASH LANE 40 Crossbills on 25/27th Oct.
ASTON-ON-TRENT GP On 25th Oct 6th Little Grebes, 20 Great Crested Grebes, 58 Cormorants, 2 Little Egrets, 10 Grey Herons, 52 Wigon, 56 Gadwall, 48 Tea, 27 Shoveler, 13 Pochard, 210 Tufted Duck, 2 Common Buzzards and 3 Cettis Warblers.
APPEAL FOR HELP On 11th Oct a Sheffield based naturalist was walking along the R.Derwent at Chatsworth Park when he saw, what he thought, were 4 Bearded Tits in some regenerated Alders. The observer is not a birder and had never seen Bearded Tits before and cannot really back this claim up which would be only the 2nd for the Peak District if correct. However he was only about 20 yards from the birds. Nearby was an unknown photographer who was taking pictures. If that unknown photographer has any photos of the birds in question if he could contact the undersigned about them I would be most grateful. Many Thanks
News update 4 Oct - 18 Oct
WILLINGTON GP The Bittern is still present being seen just twice recently with the last sighting on Oct 16th when it was seen to fly across "Pittams" Pool at the rear of the site viewed from the causeway. The Great White Egret was again here on Oct 15th and 2 Black Tailed Godwits appear to have taken up residence here. Also lately up to 2 Ruff, 2 Green Sandpipers, a Redshank and a Dunlin plus the usual Little Egrets. Also a Goldeneye has been noted recently
DRAKELOW DWT RESERVE The escaped drake Hooded Merganser re-appeared here on Oct 14th with a Goldeneye and was also present on Oct 15th. with a Great White Egret on Oct 13/14th.
CHATSWORTH PARK 3 Great White Egrets flew through South on Oct.11th.
PLEASLEY PIT COUNTRY PARK A Great White Egret on Oct. 10th.
LONG EATON GP The long staying juv. Black Necked Grebe still present on Oct 18th with 3 Ruff on Oct. 13th. Still up to 11 Red Crested Pochards here.
CARR VALE DWT RESERVE During October up to 23 Wigeon, 12 Gadwall, 167 Teal and 8 Shoveler noted. On Oct 17th a brief Great White Egret before it flew South just after 9.00.a.m. On Oct 1st 24 Pink Feet flew East and 5 flew North on Oct 15th with 170 flying East on Oct 17th. A pair of Pintail on Oct. 2nd with a female on Oct 17th. Eight Golden Plover on Oct 1st with one heard calling on Oct 15th. A Little Egret on Oct. 17th. Three Swallows and Chiffchaff on Oct 15th. A Marsh Tit from Oct 4th with a Cettis Warbler on Oct 15/17th. On Oct 7th 510 Redwings and 430 Fieldfares flew through.
MIDDLTON MOOR 6 Whooper Swans on Oct. 18th.
BIG MOOR A Great Grey Shrike on Oct. 11th.
CARSINGTON WATER Up to 4 Little Egrets, 6 Pintail, 2 Ruff, 4 Ringed Plover, a Redshank and a Dunlin recently. A Great White Egret on Oct. 10th. A juv. Arctic Tern, a Ruddy Shelduck and 7 Redwing on Oct 4th, a female Common Scoter on Oct 6th, a Rock Pipit and 3 Yellow Legged Gull on Oct. 10th, a female type Goldeneye on Oct 13th, a 1st winter Mediterranean Gull on Oct 14th and 70 Pink Footed Geese flew NW on Oct. 18th. The first Fieldfare were 77 moving through on Oct. 17th.
OGSTON RESERVOIR An adult Yellow Legged Gull throughout the period. On Oct. 5th 2 Swallows and the first Redwings of the autumn-5.On Oct 6th 6 Whooper Swans flew NE. On Oct 7th 12 Mandarins and 4 Swallows. On Oct 8th a Little Egret, a Rock Pipit, 33 Bramblings and a Crossbill. On Oct. 9th the first 4 Fieldfares flew through with a Rock Pipit on Oct 10th.
RING NECKED PARAKEETS Single birds at Allestree on Oct 6th and at Smalley on Oct 16th.
BARLOW A Whooper Swan on Oct. 9th.
ASTON-ON-TRENT GP On Oct 18th 2 Little Grebes, 16 Great Crested Grebes, 50 Cormorants, 2 Little Egrets, 10 Grey Herons, 31Mute Swans, 84 Greylag Geese, 40 Wigeon, 73 Gadwall, 34 Teal, 16 Shoveler, 7 Pochard, 240 Tufted Duck, 1 Common Buzzard, 1 Kestrel and 2 Cettis Warblers
News update 22 Sep - 3 Oct
CARSINGTON WATER 2 Red Throated Divers were found on the water early morning on 3rd Oct by Clive Ashton. Unfortunately they then took off and circled the Reservoir before flying off West. On 2nd Oct a juvenile Gannet was brought in to the Wildlife Centre having been found that morning in a local quarry. It was checked over and released onto the water where it seemed quite Ok before it took off and flew off West. Other sightings include 1070 Pink Footed Geese flying through in 11 skeins on 28th Sept, 3 Pintail from 24th Sept., 11 Dunlin on 28th Sept., a Ruff from 20th Sept, a Turnstone on 21st Sept and the 1st Lesser Redpoll on 30th Sept along with a Great White Egret.
LONG EATON GRAVEL PITS The juvenile Black Necked Grebe still present on 2nd Oct still on the Rifle Range Pit and up to 4 Red Crested Pochard noted.
EREWASH MEADOWS DWT RESERVE 2 Common Cranes late afternoon here on 29th Sept before they flew off NW
OGSTON RESERVOIR On 23rd Sept 4 Whooper Swans and 46 Pink Footed Geese flew through, 3 Pintail on 24th Sept., another 2 Whooper Swans flew East on 25th Sept., a Curlew on 26th Sept., one/two juv. Hobbies, a Little Egret and a Yellow Legged Gull on 27th Sept., an adult Hobby on 28/30th Sept with a report of a Brambling on the feeders on 30th Sept.
CARR VALE DWT RESERVE On 22nd Sept a massive passage of Meadow Pipits with a total of 2958 flying South. Pink Footed Geese were well represented with 95 flying SE on 23rd Sept, 40 SE on 24th Sept, 69 NW on 25th Sept and on 28th Sept 520 flew NW in eight skeins, 310 flew East in 5 skeins and 140 flew N in 3 skeins. The 1st Redwing was on 30th Sept along with a juvenile Marsh Harrier. Four Crossbills flew over the mound on 2nd OCT AND A Pintail and a Yellow Legged Gull present.
DRAKELOW DWT RESERVE A Great White Egret and 30 Pink Footed Geese on 28th Sept. with 2 Great White Egrets and a Ring Necked Parakeet on 30th Sept.
WILLINGTON GRAVEL PITS Still 2 Black Tailed Godwits and 2 Ruff here on 2nd Oct along with a Pintail, 3 adult Yellow Legged Gulls and a 3rd winter Caspian Gull. On 25th Sept stuill 2 Green Sandpipers and a juv Common Tern with a juv. Arctic Tern flying
ASTON-ON-TRENT GRAVEL PITS On 24th Sept a Great White Egret and a Bittern
News update 21 Sep - 24 Sep
CARSINGTON WATER A juv/1st winter Grey Phalarope was found by Alan Stewardson at Sheepwash Hide about 09.15 a.m. on 21st Sept. It remained here all day and was still present, although mobile, up to about 09.50.a.m. on 22nd Sept when it flew towards the Paul Stanley Hide. Dan Martin then found what a few people think may well have been a second bird on Stones Island just after 10.00.a.m. on 22nd Sept which remained here until it flew towards the dam at about 11.15 a.m. There are reports that the Sheepwash bird was back here about 10.15 a.m. With mobile phone reception not the best at Carsington it would be most useful if any sightings at this site from 10.00.a.m. onwards at both sites could be reported to either myself or Clive Ashton the Carsington Bird Recorder to try and sort this out. One bird still present all day on 23rd Sept but there was no sign of any bird there this morning-24th Sept with conditions improving tremendously. Up to 9 Dunlin, 1 Ruff and 4 Ringed Plover also present along with a Red Crested Pochard whilst the Ruddy Shelduck was back at Millfields on 23rd Sept. This is the 6th record of Grey Phalarope for Carsington and take the county total on close to 40,
CODNOR PARK RESERVOIR A first winter Grey Phalarope was found here by Melvyn Harvey about midday on 22nd Sept and remained until early afternoon on 23rd Sept when it was unfortunately taken by a Pike!!!!!! Two records in a year is not unprecedented but represent good rewards to 2 local patch workers. Nice work guys.
WILLINGTON GP The Bittern showed well in front of the hide on 21st Sept and up to 3 Ringed Plover, 2 Ruff and 1 Black Tailed Godwit here along with a late Common Tern. The Great White Egret is still putting in occasional appearances.
DRAKELOW DWT RESERVE An Osprey flew SW mid-morning on 23rd Sept.
LONG EATON GP The juv. Black Necked Grebe still here on the Rifle Range Pit on 22nd Sept
News update 1 Sep - 19 Sep
WILLINGTON GP A Temminck's Stint was found here early morning on 19 Sept. by Richard James but was unfortunately disturbed by Lapwings after just 10 minutes and flew off never to be seen again. Also here today were 5 Ringed Plover, 1 Dunlin, 2 Ruff, 16 Snipe, 1 Back Tailed Godwit, 2 Green Sandpipers and a Hobby. A brief Great White Egret on the back pools as well before it disappeared behind trees/bushes. On 17th Sept 2 Spotted Redshank and an Osprey flew through. A Bittern has returned and shows itself a couple of times a day-if you are lucky!!!! Odd Yellow Legged Gulls and Caspian Gulls lately amongst the Lesser Black Backed Gulls. On 5th Sept 2 Pintail and 2 juv. Black Terns still present. A juv. Shelduck from 16-19th Sept.
LONG EATON GP A juv. Black Necked Grebe was found here on the Rifle Range Pit on 11th Sept and was still present on 18th Sept. A Marsh Harrier on 7th Sept and up to 6 Red Crested Pochard are currently here. Two Ruddy Shelduck on 11th Sept. Also up to 3 Green Sandpiper present with a Pintail on 13th Sept.
RENISHAW PARK A Great White Egret was found here on 13th Sept and was still present on 18th Sept. Please be aware that this site is strictly private and the only way to obtain public access is to visit Renishaw Hall-if still open-and paying an admission fee which then allows access to the lake.
KEDLESTON PARK A Great White Egret from 5-15th Sept.
DRAKELOW DWT RESERVE A Great White Egret on 8th Sept along with a Hobby, 2 Green Sandpipers and 365 Cormorants in the roost. On 10th Sept 13 Goosanders, 3 Green Sandpipers and 2 Hobbies.
EREWASH MEADOWS DWT RESERVE A Great White Egret on 13th Sept along with a Whinchat. A Ruff on 8th Sept.
CARSINGTON WATER A Great White Egret from 1-6th Sept with it, ot another, on 13th Sept. An Osprey on 1-3rd Sept with a Red Kite on 3rd Sept. On 4th Sept3 to 4 Black Terns and 8 Commic Terns flew through with another Black Tern on 5th Sept. A Wood Sandpiper on 7th Sept, 2 Common Scoter on 16th Sept. and up to 9 Little Egrets, 3 Red Crested Pochard, 9 Ringed Plover, 3 Little Ringed Plover,8 Dunlin, 2 Greenshank and 4 Yellow Legged Gulls noted.
OGSTON RESERVOIR A Honey Buzzard flew through on 5th Sept-the 4thg of the year with a juv. Merlin on 6/7th Sept.
CARR VALE DWT RESERVE The first Pink Footed Geese of the autumn were 63 flying West on 16th Sept. Up to 65 Teal, 2 Shoveler, 16 Cormorants, 13 Common Buzzards, 3 Hobbies, 2 Golden Plover-on 16th Sept, 1 Green Sandpiper, 5 Common Terns, 3 Yellow Wagtails, 100 Goldfinch and 10 Siskin noted. Meadow Pipot passage was noted with 357 flying S/SW on 15th and 337 on 17th Sept.
WYVER LANE DWT RESERVE A Wood Sandpiper on 7th Sept, a Mediterranean Gull on 9th Sept and 2 Ospreys flying South on 17th Sept.
PRIDE PARK SANCTUARY 4 Ring Necked Parakeets on 17th Sept.
STAUNTON HARLD RESERVOIR On 18th Sept 20 Great Crested Grebes, 29 Cormorants, 13 Little Egrets-recently up to 28 here. 4 Egyptian Geese, 322 Tufted Duck, 1 Caspian Gull-adult and 1 Great Black Backed Gull-ad
Top of Page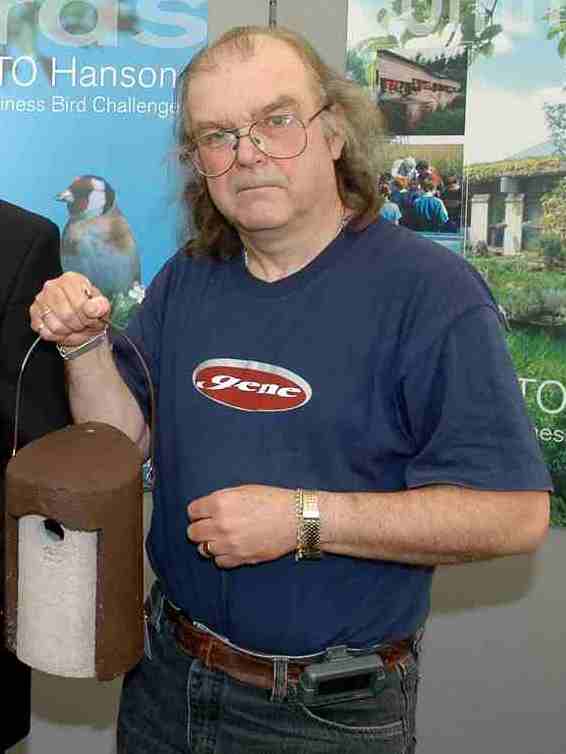 If you want to know where a site mentioned is located use the:


UK Registered Charity No.502422
Iteration: Heron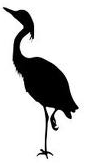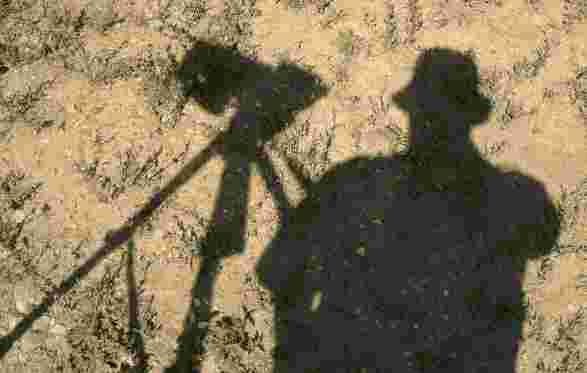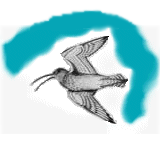 Derbyshire
Ornithological
Society